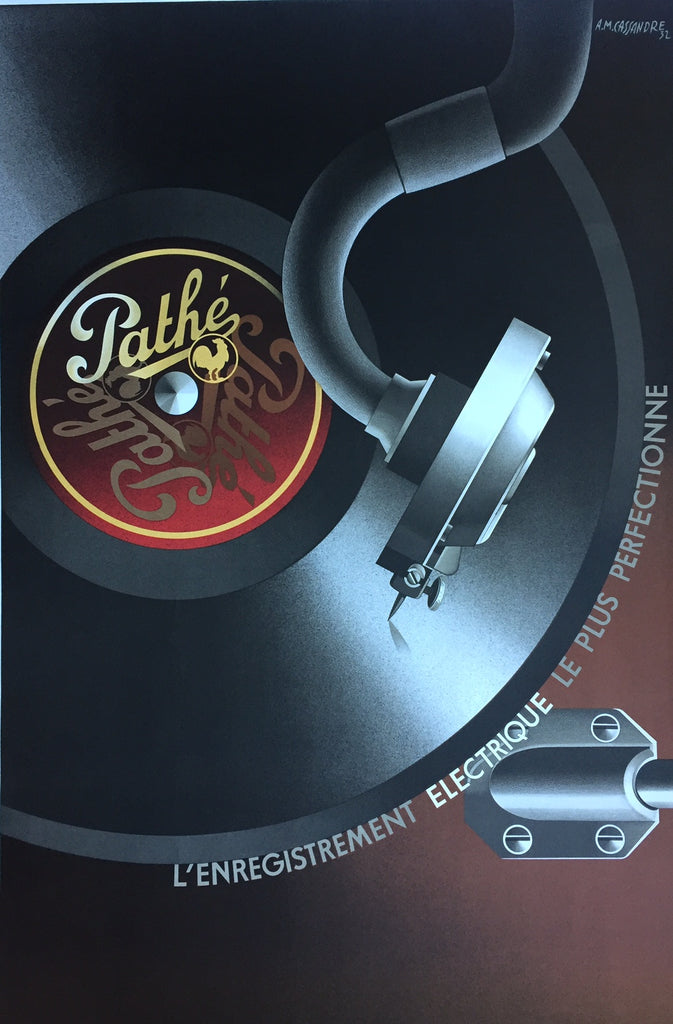 Pathé
A 1981 REPRINT of a classic 1932 poster by the great poster artist Cassandre. The text says 'The most perfect electrical recording'.
Size
101cm x 69cm
Condition
Very good. If you would like to know more please get in touch. 
Background
Pathé, founded by four brothers in Paris in 1896, was a pioneer in film and in phonograph sound. Cassandre (1901-68), whose real name was Adolphe Jean-Marie Mouron, is celebrated for his designs for a variety of French brands, including railway and shipping companies and Dubonnet. This reprint is by Studio Editions. 
---
---
More from this collection