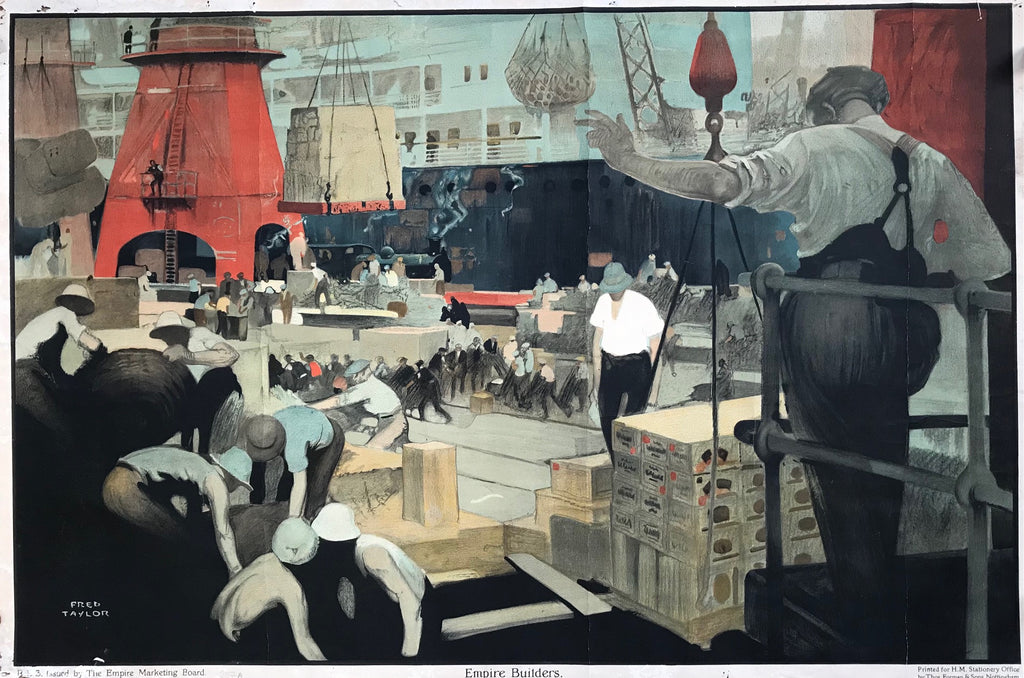 Empire Builders, England, Fred Taylor, 1927?
 A POWERFUL and dramatic original vintage poster for the Empire Marketing Board by the leading artist Fred Taylor showing a busy dockyard scene, with dockers at work against a background of crane, locomotive and ship.
Size 75cm x 50cm

Condition The image is intact and bright, though it has been folded. There is wear at margins, with pinholes and minor paper loss. If you would like to know more please get in touch.
Background The Empire Marketing Board operated from 1926 to 1933. Fred Taylor created striking designs for leading brands such as London Transport and the big railways companies for more than 30 years up to the 1940s. The white shirt  right of centre is a characteristic, eye-catching Taylor touch.   
Artist Fred Taylor (1875-1963)
Printer  Thomas Forman and Sons, Nottingham

Publisher Empire Marketing Board / HMSO
---
---
More from this collection