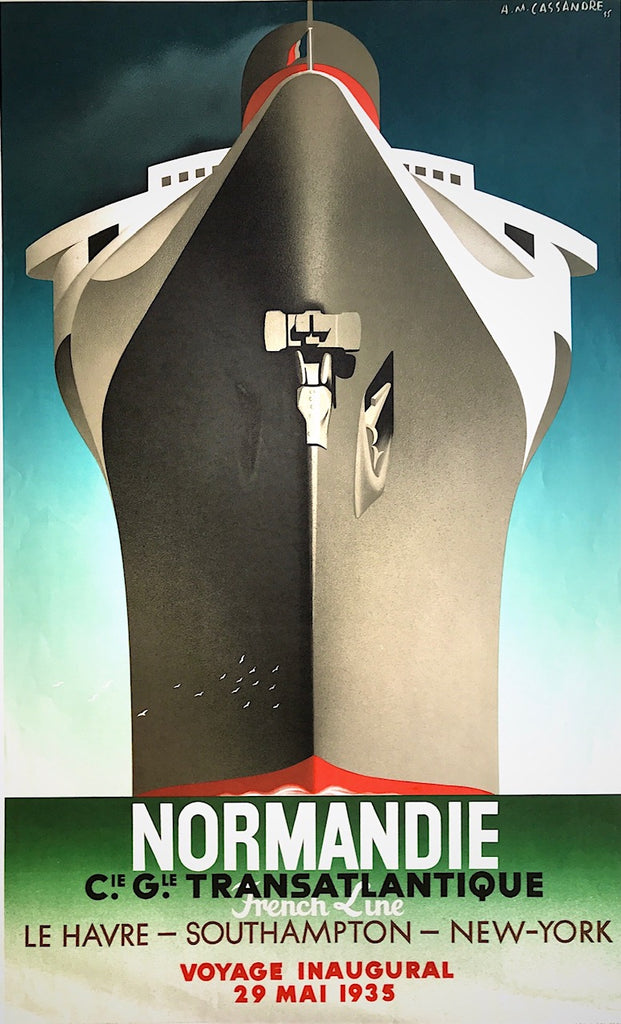 SS Normandie, France, by Cassandre (1979 reissue)
 A high-quality reissue of the classic 1935 SS Normandie poster by Cassandre. 
Size 100cm x 62cm

Condition Very good. If you would like to know more please get in touch.
Background Cassandre, whose real name was Adolphe Mouron, was among the most influential of all poster artists, creating landmark designs for Philips, Dubonnet and many other leading brands. The Normandie was in its day the pride of French shipping and the fastest liner in the world. This poster first appeared in the year it entered service. 
Artist Cassandre (1901-68)
Printer Bedos & Cie, Paris
Publisher Studio Editions Paris /. Henri Mouron
---
---
More from this collection