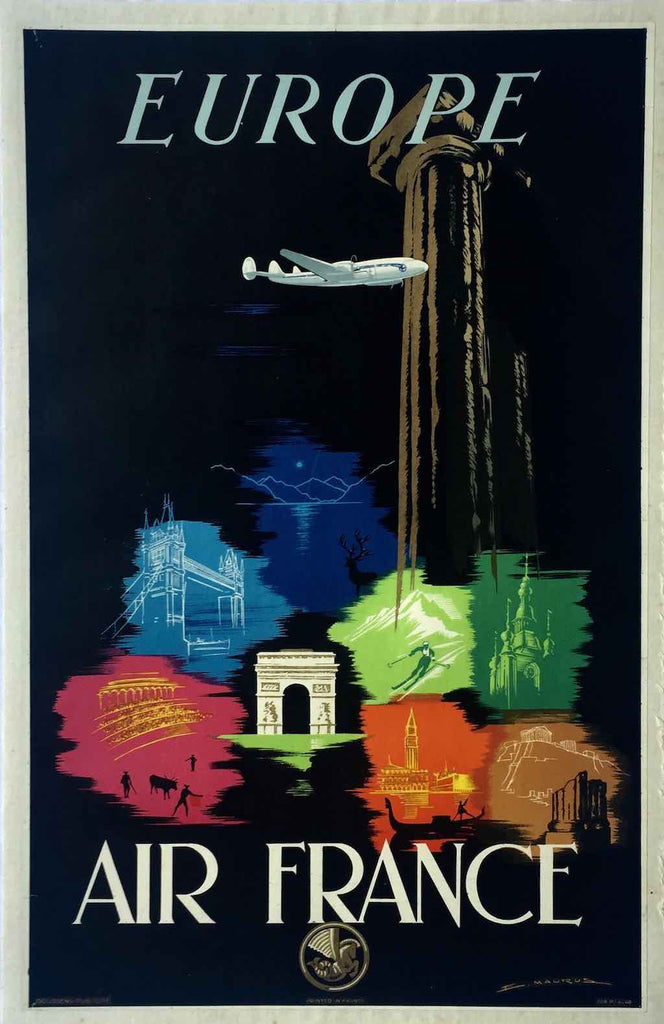 Air France, Europe, 1948
A CLASSIC original vintage poster of 1948, this is the best known of a series of works created for Air France by the artist Edmond Maurus in 1945-55.
Size
32cm x 49cm
Condition 
Backed on linen. Very good. If you would like to know more please get in touch.
Background
The landmarks may be predictable – Tower Bridge, the Arc de Triomphe, the Acropolis – but there is real style to this montage, with its splashes of colour on a stark black background. The plane passing above is a Lockheed Constellation.  The printer is Goossens.  
---
---
More from this collection