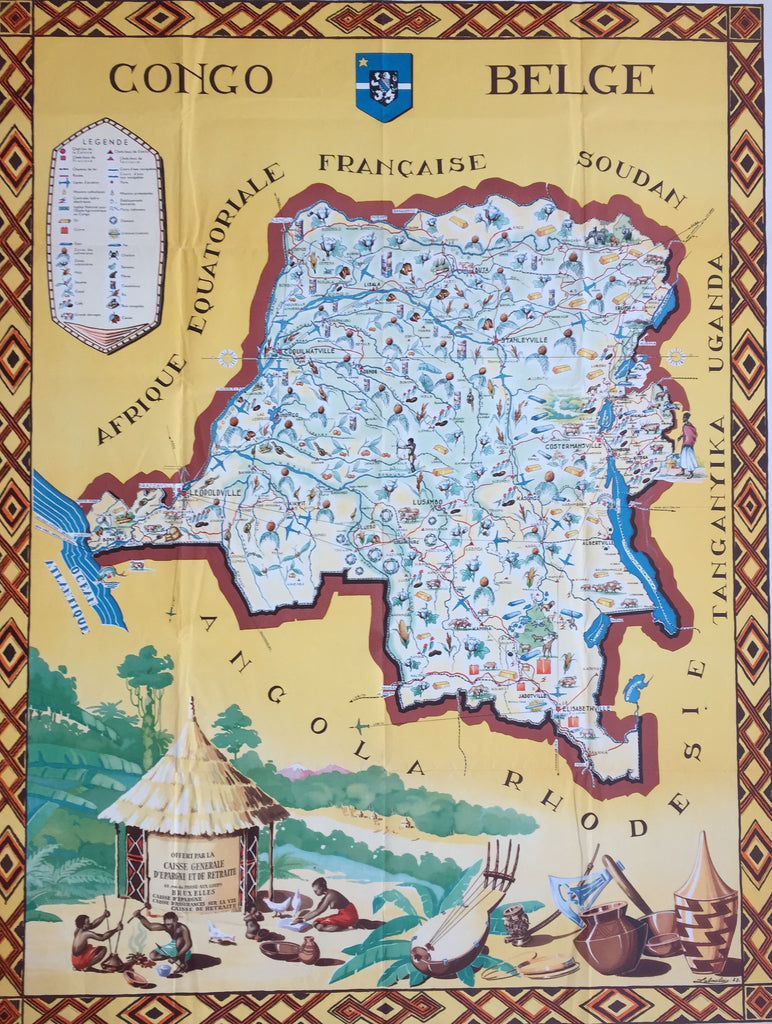 Belgian Congo, 1949
A FINE original vintage map dated 1949 by the Belgian illustrator Frans Laboulais (1903-1988) highlighting the agricultural and mineral wealth of the Belgian Congo (now the Democratic Republic of Congo).
Size
112cm x 85cm
Condition 
Very good. If you would like to know more please get in touch.
Background
The map was issued to promote a Brussels savings and pensions company, Caisse Générale d'Epargne et de la Retraite. The publisher was Les Éditions de Visscher and the printer Établissements Denegraux d'Imprimerie, both also of Brussels.
---