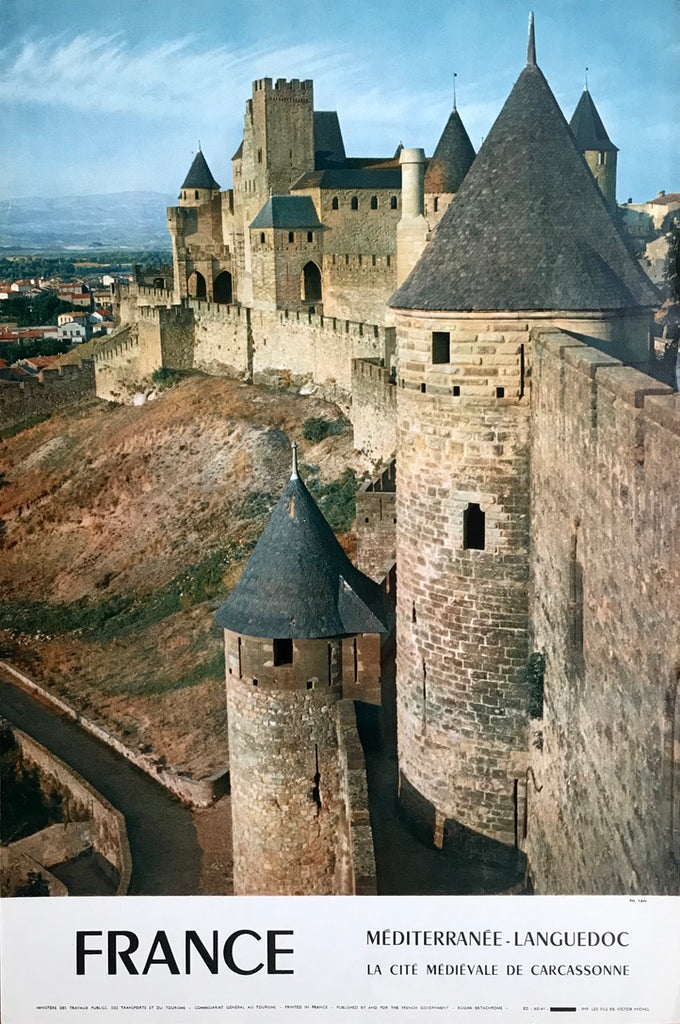 Carcassonne, France, 1960
A VERY FINE original vintage poster from 1960 looking along the ramparts of the famous walled city of Carcassonne in southern France.    
Size 60cm x 40cm 
Condition Very good. If you would like to know more please get in touch.

Background The walled city of Carcassonne is among the glories of French national heritage. The photograph looks north along the city walls towards the castle and the square Pinte tower. The province of Languedoc no longer exists, having been incorporated into the larger region of Occitanie.   

Publisher Ministère des Travaux Publics et des Transports, Commissariat Général au Tourisme.

Photography Yan.

Printer Les Fils de Victor Michel, Paris.

---
---
More from this collection