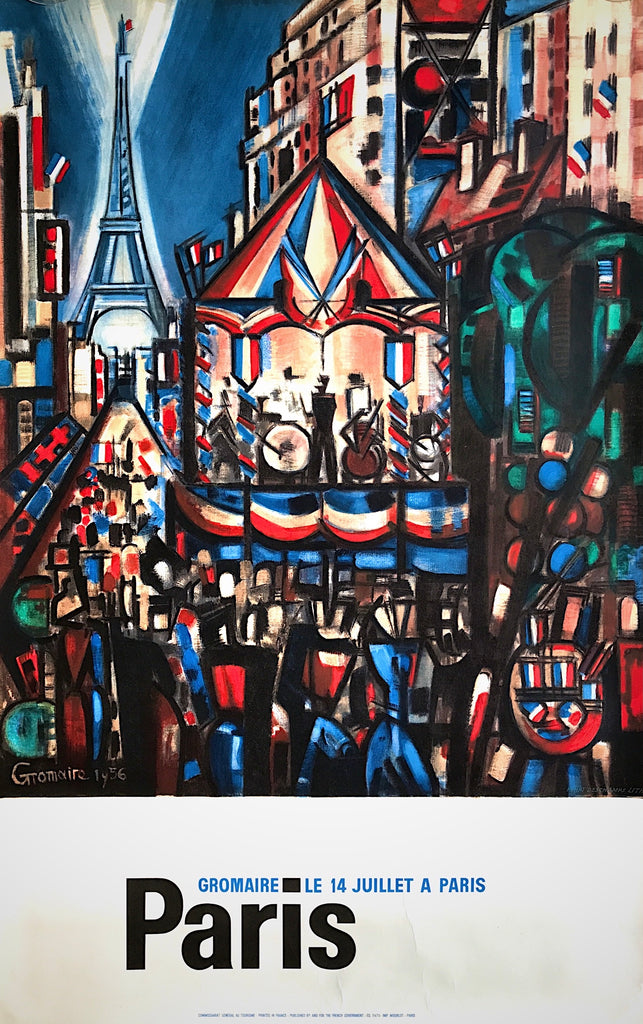 Celebrating 14 July, Paris, France, Gromaire 1956
 A DAZZLING original vintage poster featuring a 1956 painting of the Bastille Day street celebrations in Paris by the French painter Marcel Gromaire. 
Size 99cm x 62cm

Condition Good. Minor creasing at the bottom. If you would like to know more please get in touch.
Background Associated chiefly with the social realism style, Gromaire (1892-1971) was a leading painter and teacher of art in France in the 1950s and 60s. This effervescent painting, with the Eiffel Tower as backdrop, shows a tricolour-bedecked street party with bandstand and band. 
Painter Marcel Gromaire 
Printer Mourlot, Paris

Publisher Commissariat Général au Tourisme
---
---
More from this collection