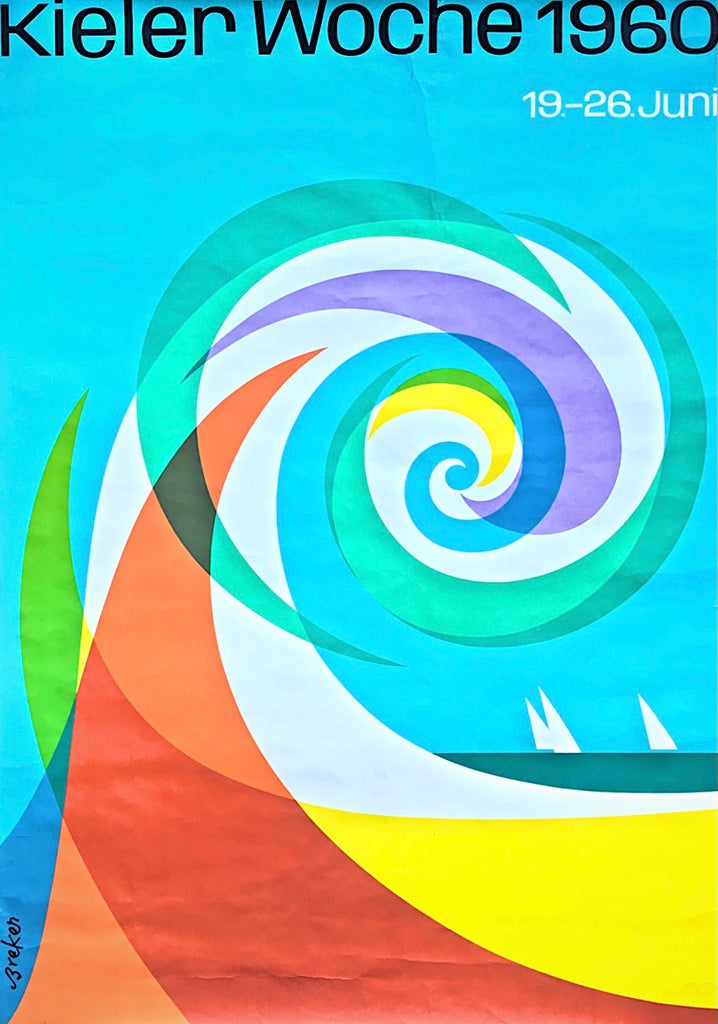 Kieler Woche (Kiel Week), Germany, 1960
A VIBRANT original vintage poster by Walter Breker from 1960 promoting 'Kieler Woche', the world-famous annual summer sailing festival of the north German port city of Kiel.  
Size 84cm x 59cm
Condition  Fair. The colours are bright and the image is intact and untorn, but there is a good deal of crumpling.  If you would like to know more please get in touch. 
Background Breker (1904-1980) was a lithographer and art teacher as was as a successful commercial poster artist. Kiel Week is one of the world's largest annual sailing events and the yearly posters are popular collectors' items.  
Artist  Walter Breker
---
---
More from this collection