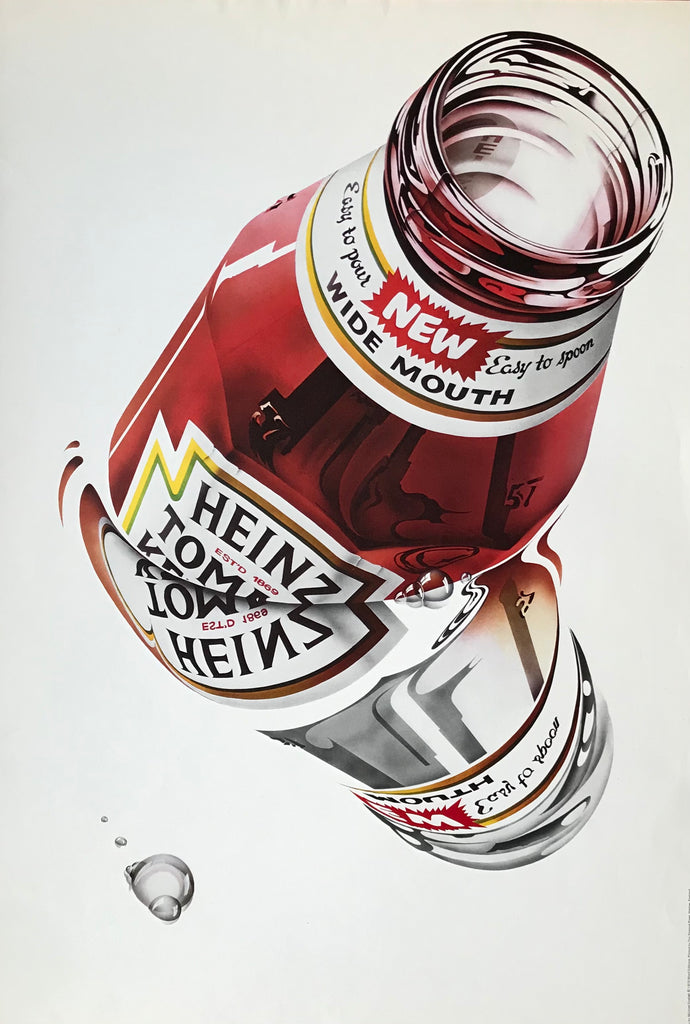 Heinz, by Michael English, 1970
 A CLASSIC original vintage 1970 poster of a hyper-real study of a Heinz tomato ketchup bottle by the leading British pop artist and designer Michael English (1941-2009).  
Size 90cm x 62cm
Condition Very good. If you would like to know more please get in touch. .
Background  English made his name in the later 1960s creating psychedelic posters for the likes of Pink Floyd and Jimi Hendrix, but he is best known for highly distinctive  works such as this – pin-sharp close-ups of commercial objects. In later life he worked for such brands as Porsche, Swissair and British Airways.  
Artist  Michael English
Printer Shenval Press, Harlow, England 
Publisher  Motif Editions
---
---
More from this collection