London Midland Electrification, c1963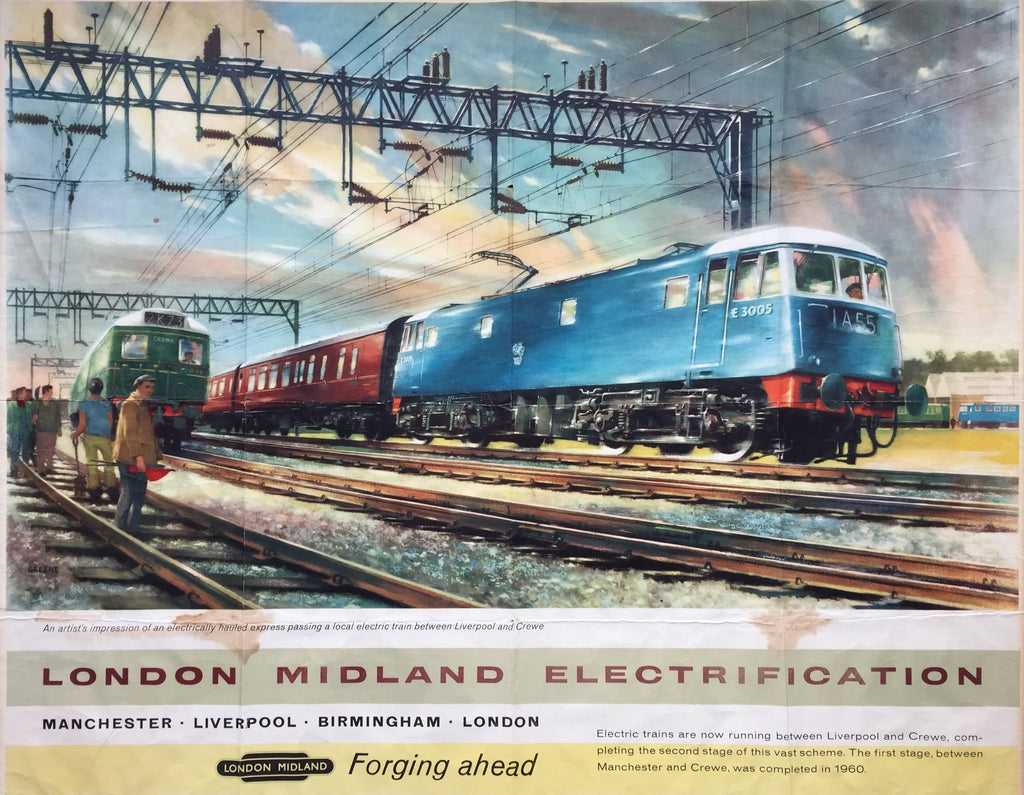 An original vintage poster by John Greene from about 1963 advertising the electrification of rail services between London and northwest England. 
Size
101cm x 127cm
Condition
The poster has been stored folded and there is water damage below the image. If you would like to know more please get in touch. 
Background
From 1960 onward the London Midland region of British Railways published a series of posters recording progress on the electrification of its lines, with the general slogan 'Forging Ahead'. This image shows Birmingham-built E3005 locomotive between Liverpool and Crewe.  Greene produced several posters for British Railways in the late 1950s and early 1960s. The printer is Jordinson & Co of London and Middlesbrough. 
---
---
More from this collection