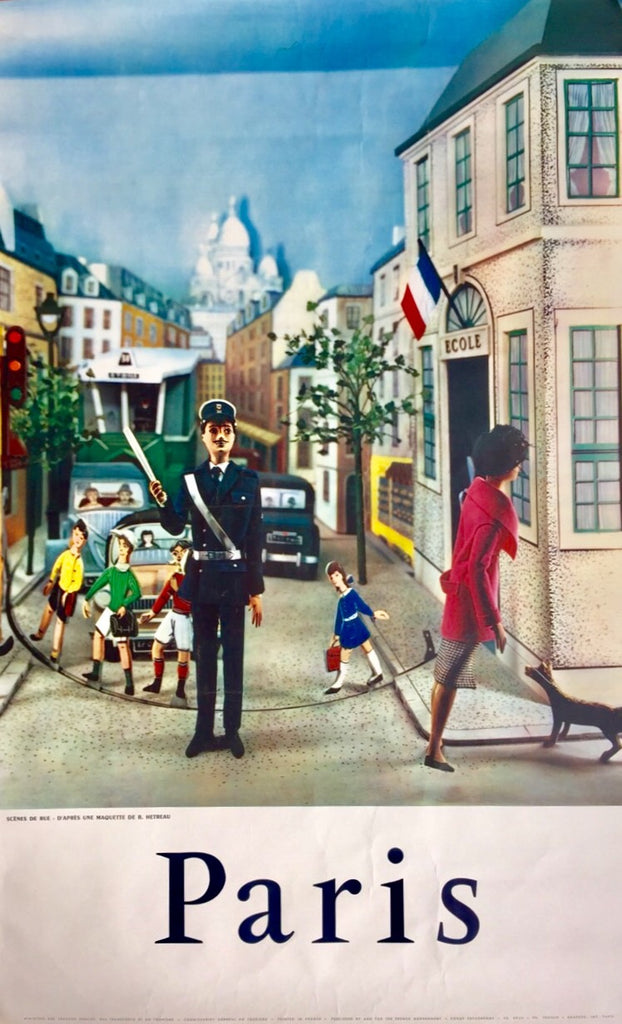 Paris street scene with dolls, 1960
A VERY UNUSUAL orignal 1960 poster from the French Tourism Ministry promoting Paris with the use of two-dimensional figures and dolls, including one of a gendarme. The text says: 'Street scene, after a model by R. Hetreau'.
Size
99cm x 62cm
Condition
Good. Minor wear at margins. If you would like to know more please get in touch. 
Background
The photograph is credited to Feuillie, as are a number of government-issue posters at this time. The printer is Draeger. The rest is a mystery. R. Hetreau may be the artist and illustrator Rémy Hetreau but if so this seems an unusual departure. If you know more please get in touch.  
---
---
More from this collection