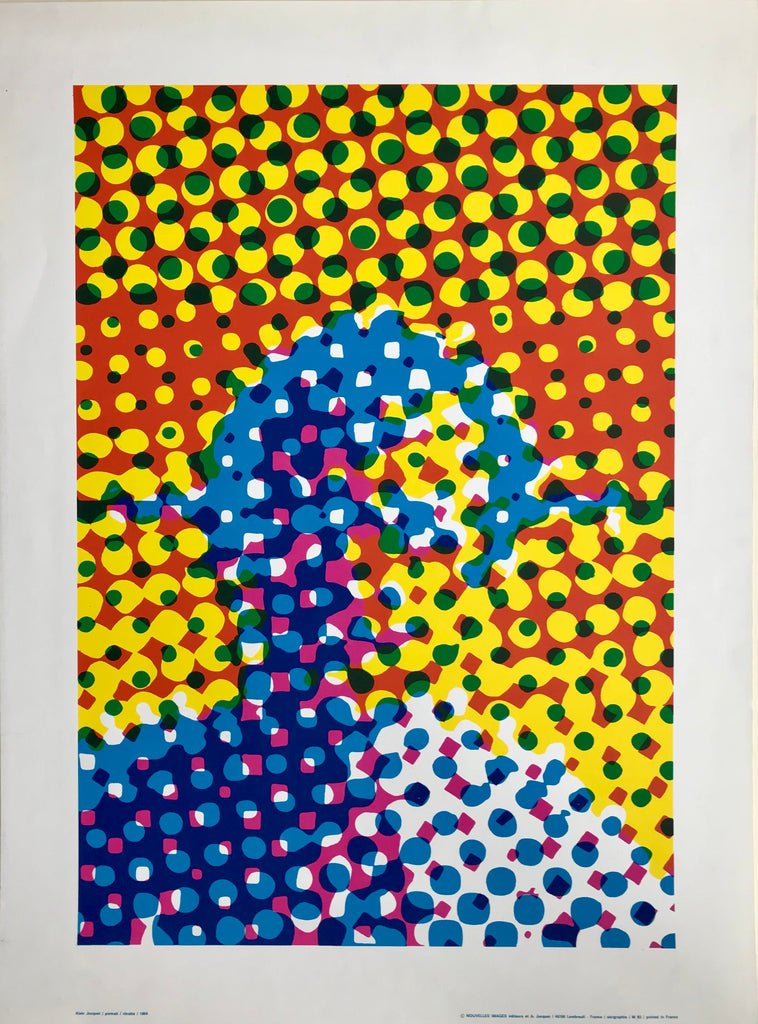 Portrait by Alain Jacquet, 1964
AN original vintage print of a 1964 work, 'Portrait d'Homme no.3,  Bleu, Jaune, Rouge', by the leading French exponent of Pop Art, Alain Jacquet (1939-2008).
Size 79cm x 59cm
Condition  Good. If you would like to know more please get in touch.
Background Jacquet, who moved to New York from Paris in the year this work was created, was a friend to Andy Warhol and Roy Liechtenstein. He is known for playful variants on classical paintings by the likes of Botticelli and Manet, and this portrait is a detail from a study on Manet's Le Déjeuner sur l'Herbe. 
Publisher Éditions Nouvelles Images and A. Jacquet.
---
---
More from this collection