Yellowstone Park, USA, 1939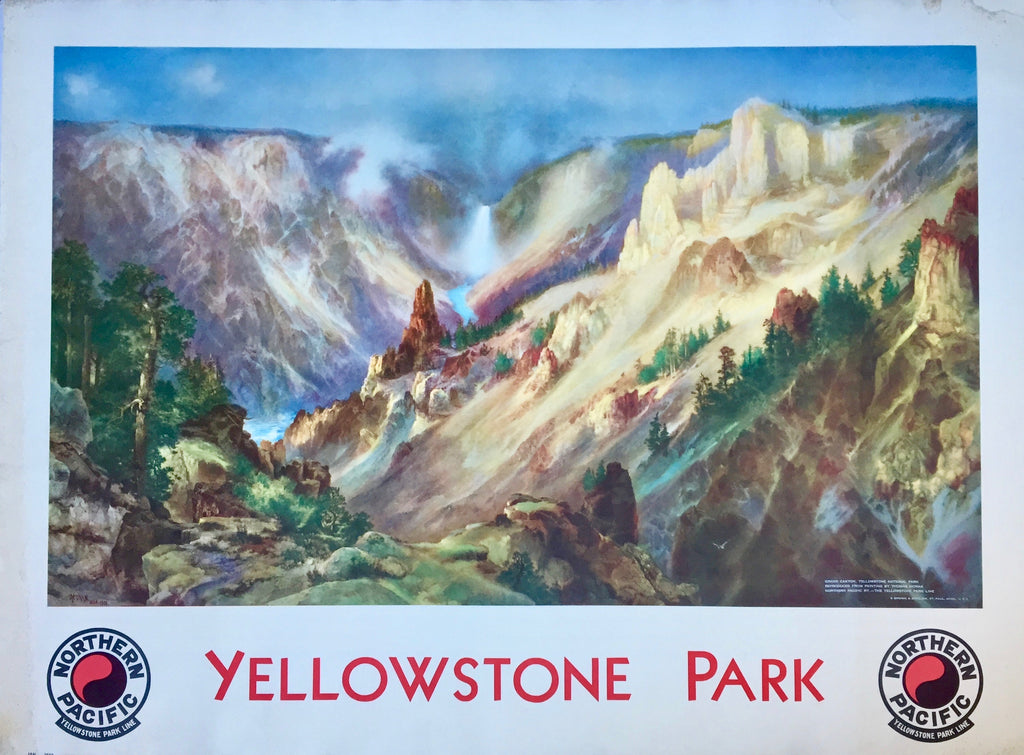 A MAGNIFICENT original vintage 1939 poster for Yellowstone Park issued by the Northern Pacific Railway and featuring the historic painting 'The Grand Canyon of the Yellowstone' by Thomas Moran (1837-1926).
Size
103cm x 76cm
Condition
Very good. We have recently had this expertly restored and backed on Japanese paper. Foxing remains, mostly in the left margin, and minor paper loss has been made good in the top right corner of the margin. The central image is in excellent condition. If you would like to know more please get in touch.
Background
Moran's paintings of Yellowstone, including an early version of this work, were instrumental in persuading the U.S. government to name Yellowstone the world's first national park in 1872. 'Yellowstone' Moran, as he came to be known, is also credited with igniting in the American public a love of wild places. This painting, which hangs in the Smithsonian, is dated by the artist 1893-1901. The poster is stamped September 1939 bottom left and was issued by the Northern Pacific Railway's Yellowstone line.
---
---
More from this collection