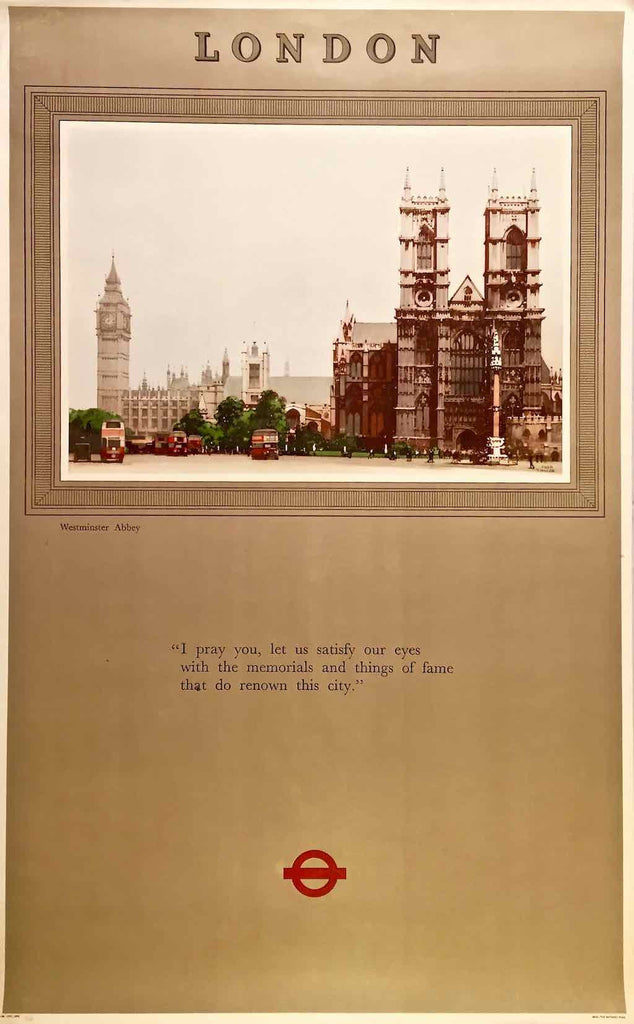 Westminster Abbey, London, England, 1948
A DISTINCTIVE original vintage poster from 1946 by Fred Taylor (1875-1963), one of Britain's leading poster artists. 
Size
102cm x 63cm 
Condition
Good. If you would like to know more please get in touch. 
Background
This was from a series of London scenes the artist created for London Transport in 1946. The quotation is from Shakespeare's Twelfth Night, Act 3 Scene 3. Taylor, known for his architectural subjects, also worked for such bodies as the Empire Marketing Board and the London and North Eastern Railway. Printed by Baynard Press. 
---
---
More from this collection