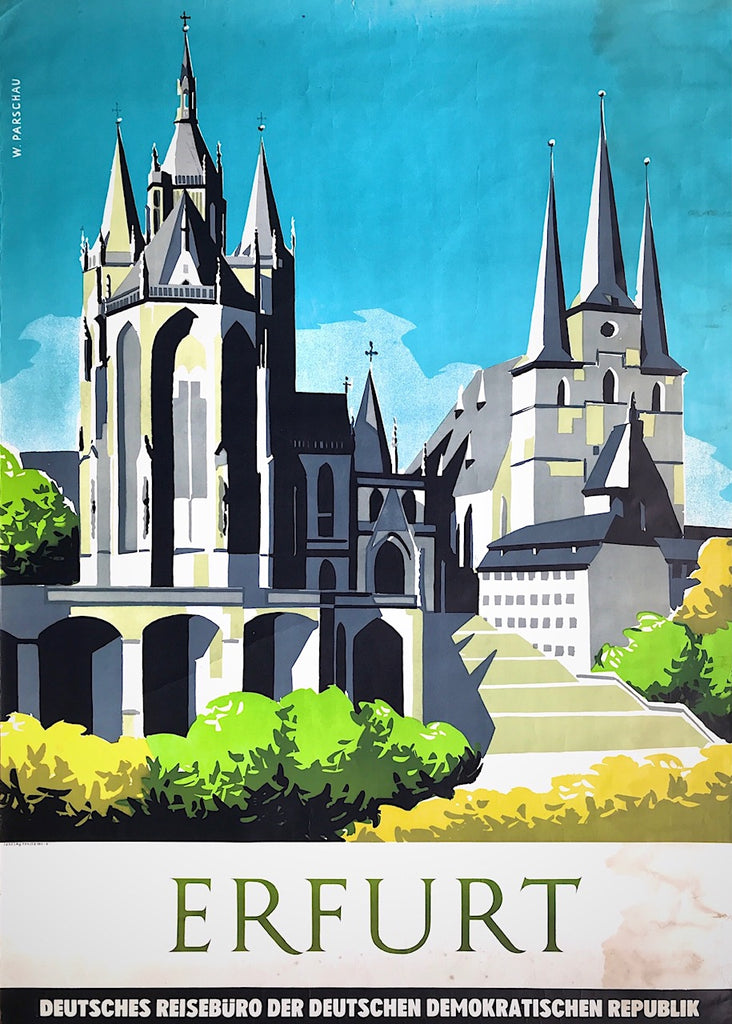 Erfurt, Germany, 1960
A FINE original vintage 1960 poster from the old communist East Germany promoting the historic Thuringian city of Erfurt and featuring a painting by W. Parschau of St Mary's Cathedral and the neighbouring church of St Severus.    
Size 84cm x 59cm
Condition  Fair. There is some staining from water damage at bottom right. The image is bright and vivid. If you would like to know more please get in touch. 
Background  Erfurt is known for its well-preserved medieval town centre with the cathedral complex at its heart, and for its association with the Martin Luther, who studied for the priesthood there. This poster is one of a series at the time using Parshcau paintings in similar style. 
Artist W. Parschau  
Publisher Deutches Reisenbüro der Deutschen Demokratischen Republik
---
---
More from this collection