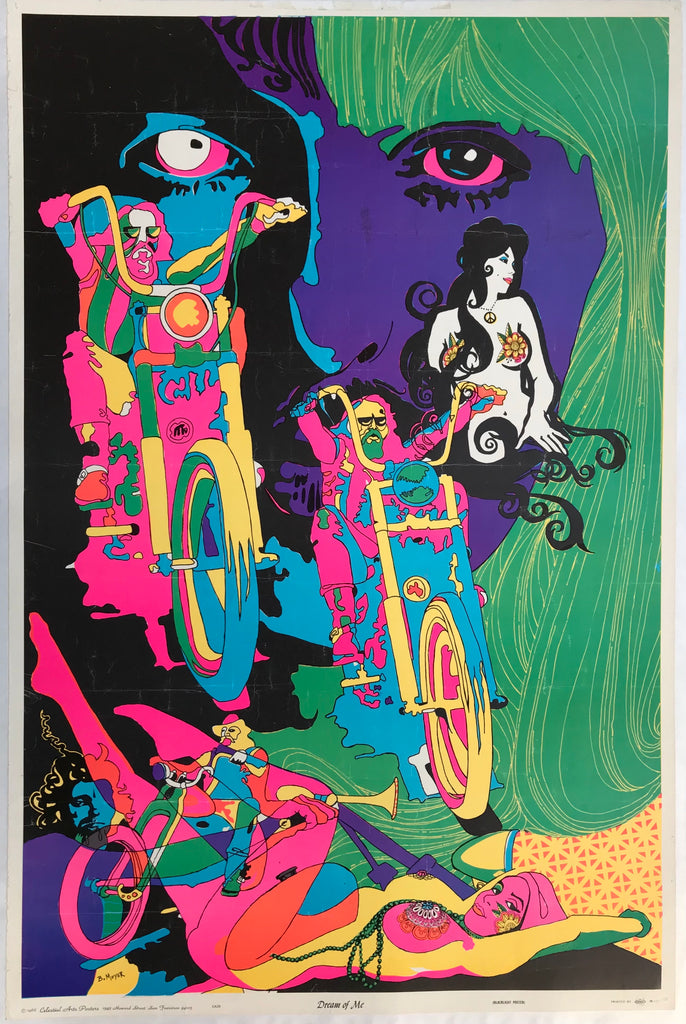 'Dream of Me', psychedelic 'black light' poster, California, 1968
A RARE and spectacular original vintage 'black light' poster entitled 'Dream of Me'  in the classic psychedelic style of 1968, created by the artist B. Moyer.
Size  89cm x 59cm
Condition  Very good. We have recently had this poster cleaned and restored to museum standard and backed on Japan paper. If you would like to know more please get in touch.
Background  Black light posters are fluorescent under black or ultraviolet light. Though this poster, with its dreamlike characteristics and its Harley Davidson motorbikes, might be thought to refer to the movie Easy Rider, the film did not appear until the following year. 
Artist  B. Moyer 

Publisher  Celestial Arts Posters
Printer  Orbit USA
---
---
More from this collection