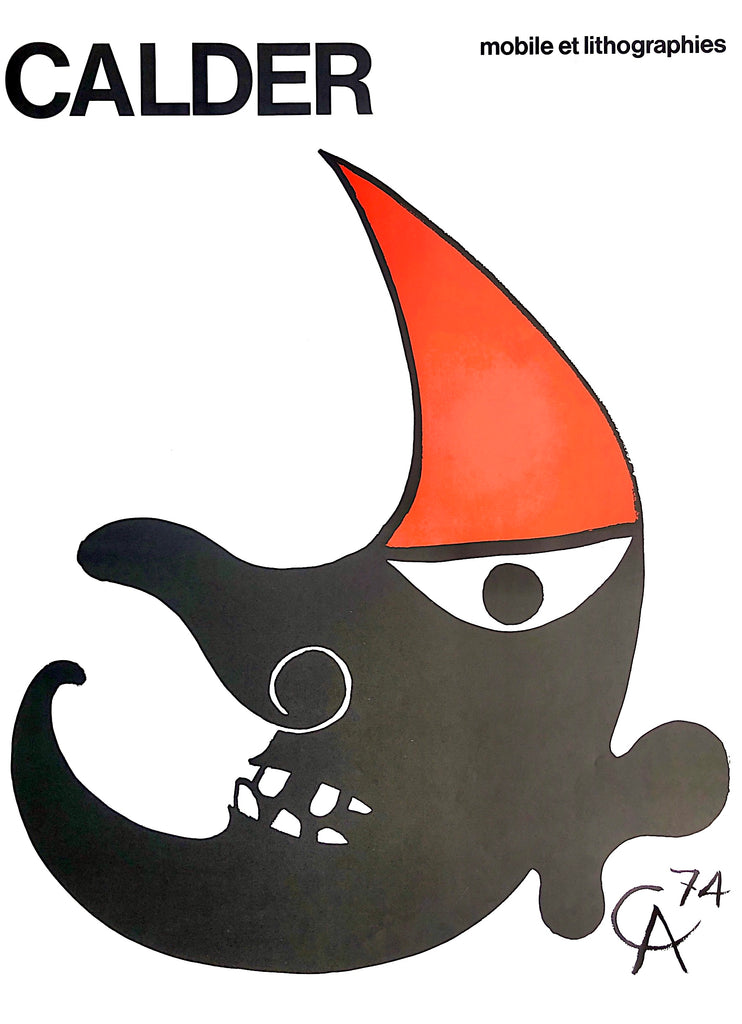 Alexander Calder, Mobiles et Lithographies, France, 1974
A FINE original vintage poster promoting a 1974 Paris exhibition of mobiles and lithographs by Alexander Calder, featuring a work of that year, 'Laughing Moon'.   
Size 78cm x 57cm
Condition  Excellent. If you would like to know more please get in touch..
Background The Black Moon was a recurring figure in Calder's late work.
Artist  Alexander Calder (1898-1976)
---
---
More from this collection