Austin 1100, Wiesbaden, Germany, late 1960s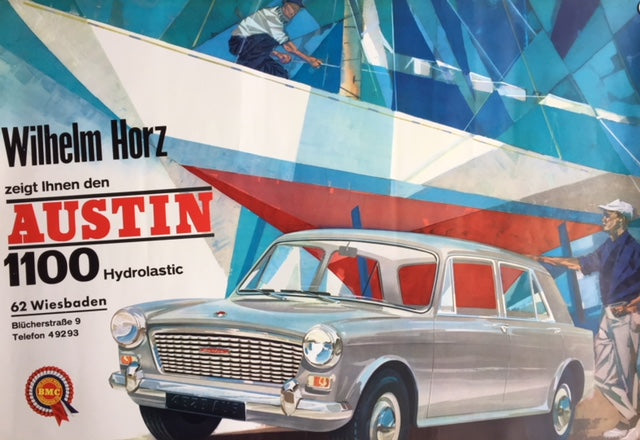 A STYLISH original vintage late 1960s West German poster advertising the classic small British-made family car, the Austin 1100.
Size
64cm x 59cm
Condition
Very good. If you would like to know more please get in touch.
Background
The text says: 'Wilhelm Horz shows you the Austin 1100 Hydrolastic', with the address of the car showroom in the city of Wiesbaden (today a car repair business). The same poster, with colours and angles hinting at the Union flag, was available for use by other German dealers. The 1100, designed by Alec Issigonis, was launched by the British Motor Corporation in 1962 and made available with the Austin, Morris and other badges. It was a best-seller in the UK. Hydrolastic was the name given to the model's suspension system. 
---
---
More from this collection