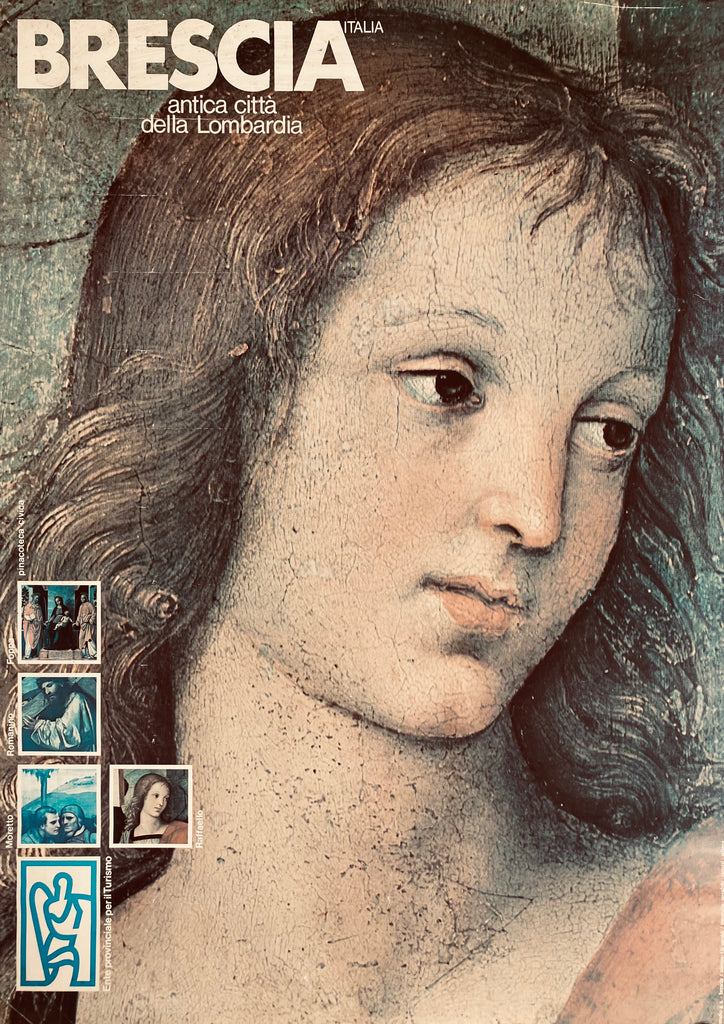 Brescia, Italy: Head of an Angel, 1970s
An original vintage poster from the late 1970s for the north Italian city of Brescia featuring Raphael's 1501 work, Head of an Angel, which is in the Pinacoteca Del Duomo Martinengo. Inset are images of other works to be seen in Brescia, by Moretto, Romana and Foppa.

Size 69cm x 59cm
Condition Good. If you would like to know more please get in touch..
Artist Raphael Sanzio (1483-1520)
Design Studio AS - Brescia
Photo Novafoto
Printer F.lli Geraldi
---
---
More from this collection