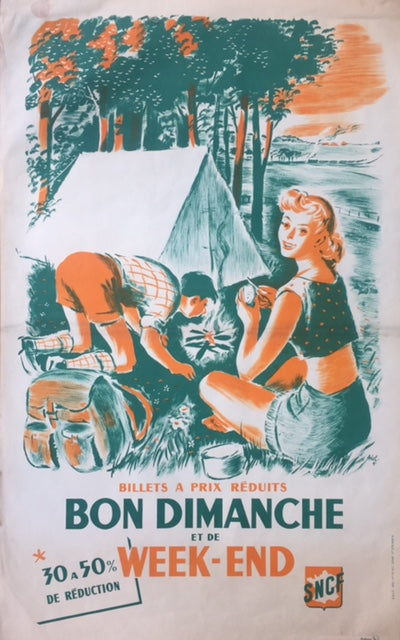 Camping in France, SNCF, 1951
A CHEERFUL and charming original vintage poster by Abel issued in 1951 by SNCF, the French national railways, to promote cheap weekend fares.
Size
100cm x 62cm
Condition
Good. Some staining top left. If you would like to know more please get in touch. 
Background
Abel's image captures an ideal camping scene of the day, with ridge tent, rucksack, shorts, knee socks and open fire. The young woman appears to be peeling a potato. On the right in the distance is a train, no doubt the SNCF line by which the couple travelled. The slogan says: 'Tickets at reduced prices. Sunday and weekend voucher. 30-50% reduction'. There is a credit for Publicité SJ.   
---