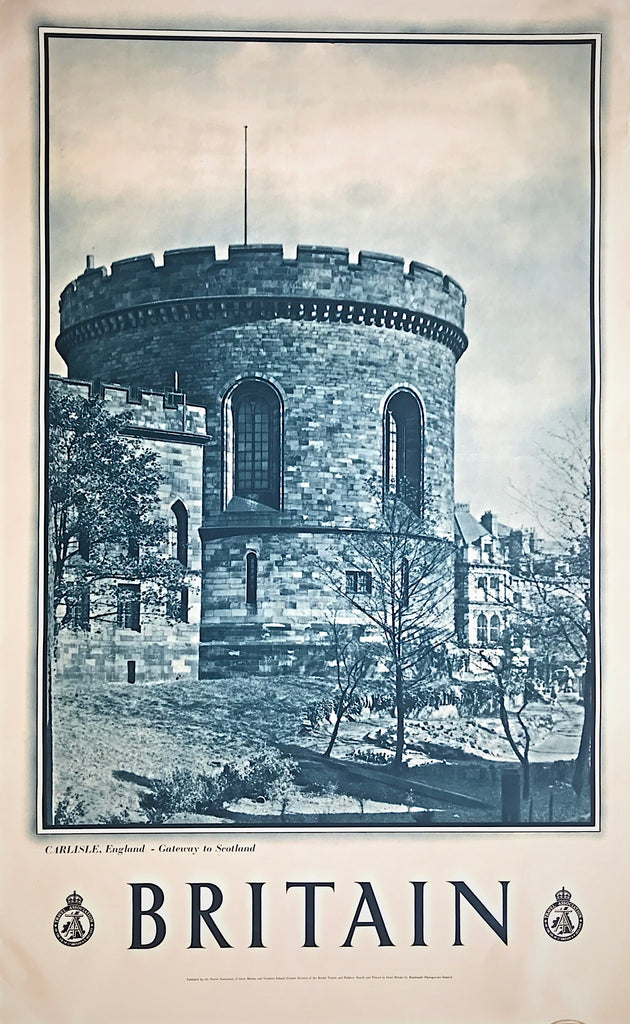 Carlisle, England – Gateway to Scotland, late 1940s
AN ORIGINAL vintage poster from the 1940s showing the west tower of the Citadel in Carlisle, the northwest England city close to the border with Scotland.
Size 102cm x 64cm
Condition  Excellent.  If you would like to know more please get in touch. 
Background Carlisle, at the western end of Hadrian's Wall, was for centuries a frontier town, and the Citadel was built in the 16th century to strengthen it. The poster is undated, but must be from 1947-50, the years when the British Tourist and Holidays Board bore that name. 
Printer Rembrandt Photogravure Ltd
Publisher Travel Association of Great Britain and Northern Ireland
---
---
More from this collection