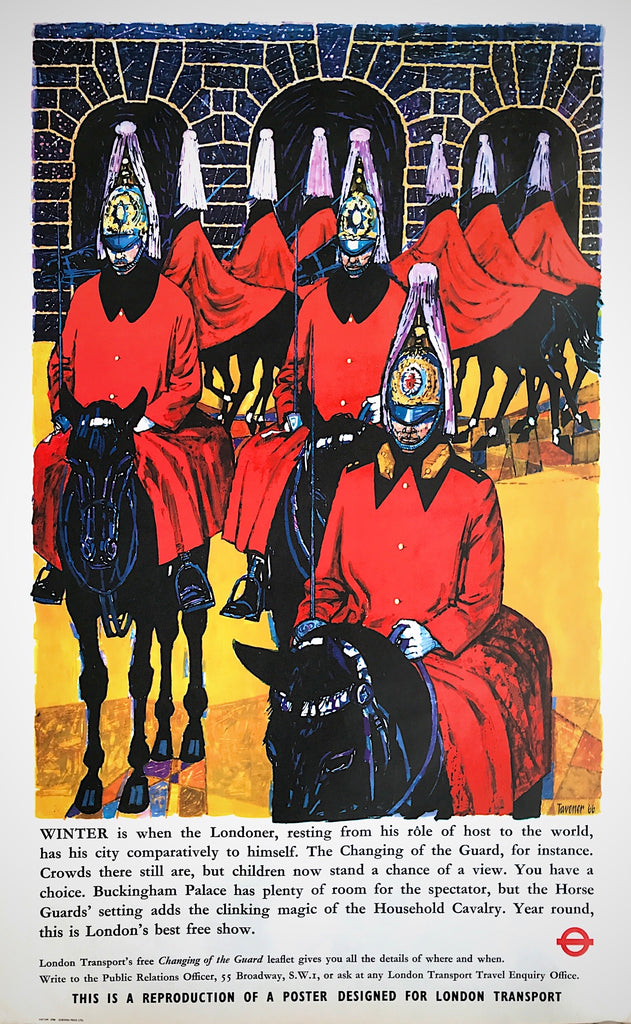 Changing of the Guard, London, 1967
A FINE original vintage poster for London Transport by Robert Taverner showing the Changing of the Guard, designed to encourage winter tourism in London. It is marked as a reproduction but carries the date 1967, which according to the London Transport Museum was the year the poster was first issued. 
Size 101cm x 64cm
Condition  Very good. If you would like to know more please get in touch. 
Background  The Changing of the Guard at Buckingham Palace is a world-famous daily pageant. The poster shows mounted members of the Life Guards regiment of the Household Cavalry in their scarlet winter cloaks and white plumed helmets. Robert Taverner (1920-2004) was a widely exhibited artist and printmaker who created posters for Shell and the BBC as well as London Transport. 
Artist Robert Taverner
Printer Curwen Press
Publisher London Transport
---
---
More from this collection