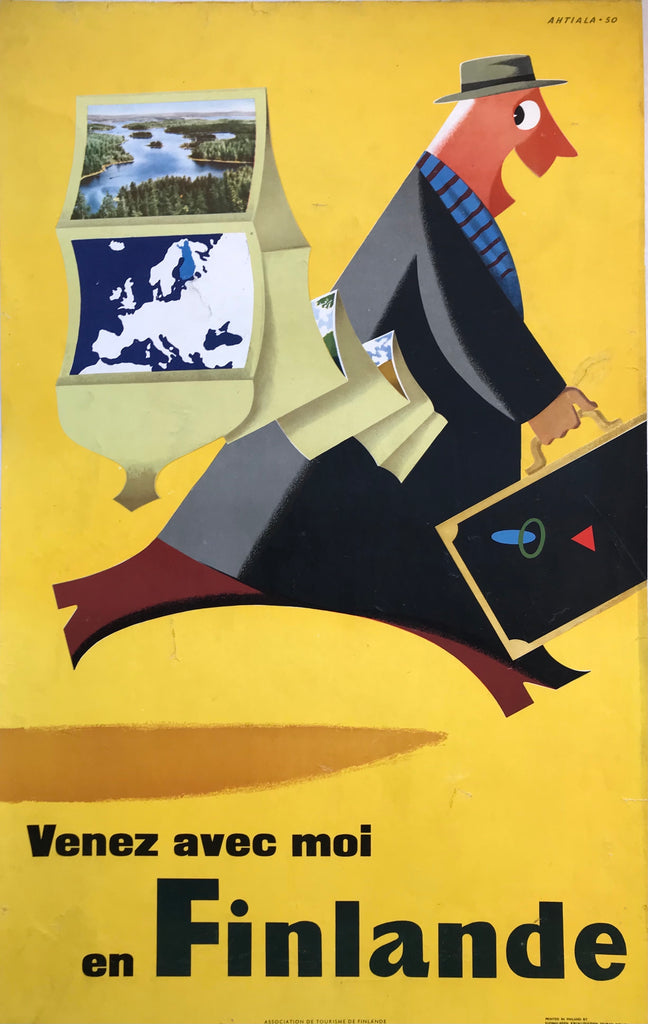 Come with me to Finland, 1950
A DELIGHTFUL and stylish original vintage poster from 1950 by Heikki Ahtiala with the slogan, in French: 'Come with me to Finland'.   
Size
63cm x 100cm
Condition
Good. We have had the poster expertly cleaned and conserved to museum standards. Some surface damage remains. If you would like to know more please get in touch.
Background  Finland must have been a novel destination for the French in 1950: hence the locator map springing from the cheery traveller's pocket. Ahtiala (1913-1983) was a leading Finnish graphic artist and typographer from the 1930s to the 1960s. An English-language version of the poster was also published.   
Artist Heikki Ahtiala
Publisher Association de Tourisme de Finlande
 
---
---
More from this collection