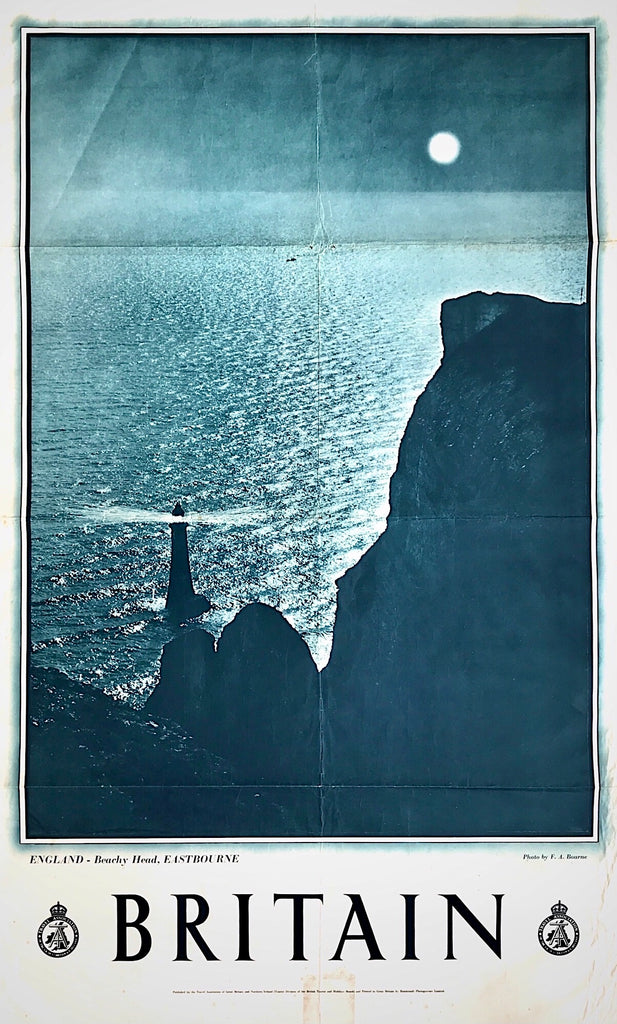 Beachy Head, Eastbourne, England, late 1940s
A DRAMATIC original vintage poster showing the clifftop at Beachy Head on the south coast of England by moonlight, with the Beachy Head Lighthouse at work below.  
Size 102cm x 63cm
Condition  Fair. The poster has been stored folded in eight, with consequent wear marks, and there is also some crumpling at the margins. If you would like to know more please get in touch. 
Background  The poster can be dated to between 1947 and 1950, the period when the British Tourist and Holidays Board operated under that name. The photograph was taken before the Second World War: the photographer, Bourne, died in 1939. 
Photographer  Frederick. A. Bourne
Printer Rembrandt Photogravure Ltd
Publisher Travel Association of Great Britain and Northern Ireland
---
---
More from this collection