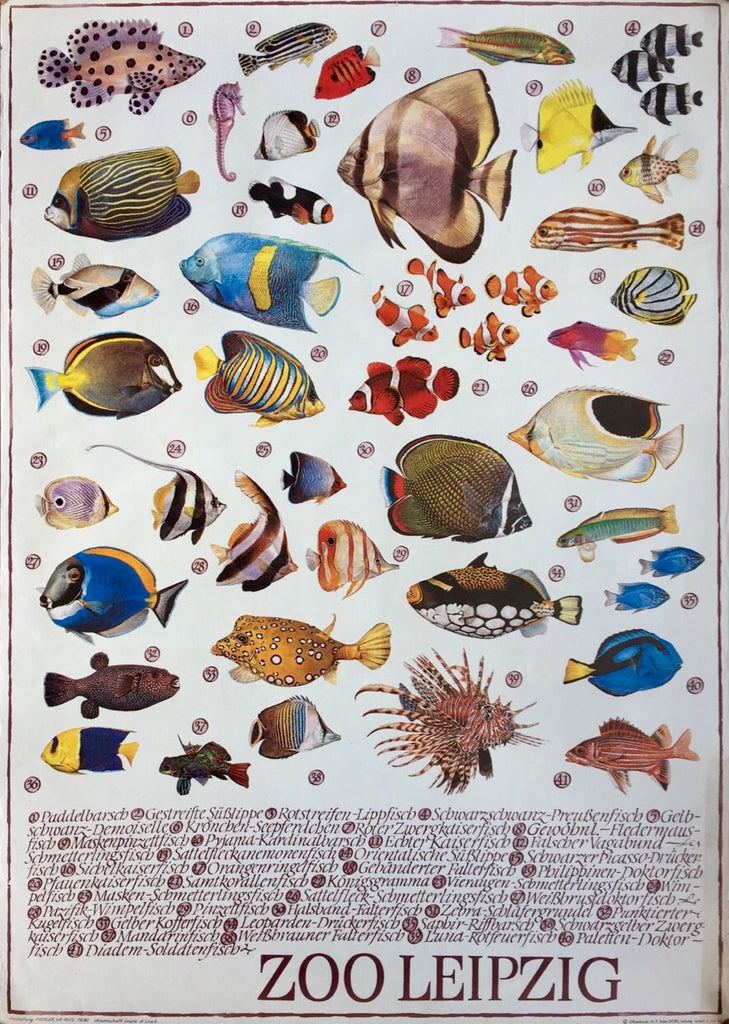 Leipzig Zoo - Fish – Germany, 1979/80
A DELIGHTFUL original vintage poster from the old East Germany, probably from 1979/80.  
Size 
60cm x 90cm
Condition
Very good. If you would like to know more please get in touch. 

Background
The artwork on the individual saltwater fish is exquisite, and the typography is beautiful. The design has been credited to the partnership of Jochen Fiedler and Jutta Damm. The printer is H.F. Jütte. Founded in 1878, Leipzig Zoo is one of Europe's biggest and most highly regarded urban zoos. 
---
---
More from this collection