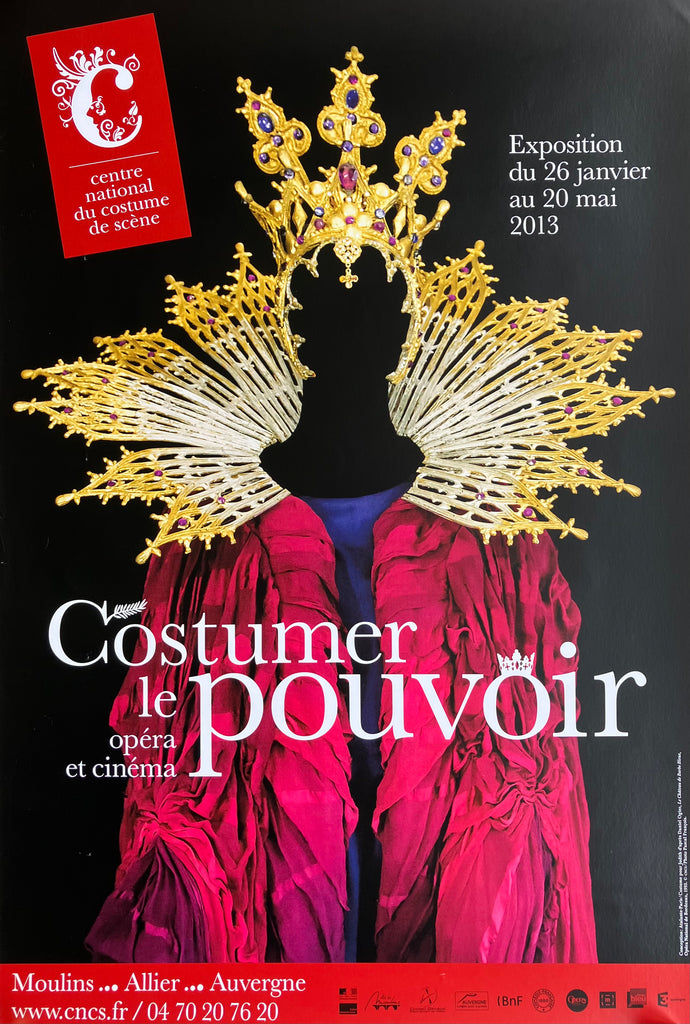 Costumer le Pouvoir, France, 2013
An original vintage poster from France's national collection of stage costumes in the town of Moulins (Allier), promoting a 2013 exhibition entitled 'Dressing Power in Cinema and Opera'. 
Size 60cm x 40cm
Condition Excellent. If you would like to know more please get in touch..
Publisher Centre National du Costume de Scène
---
---
More from this collection