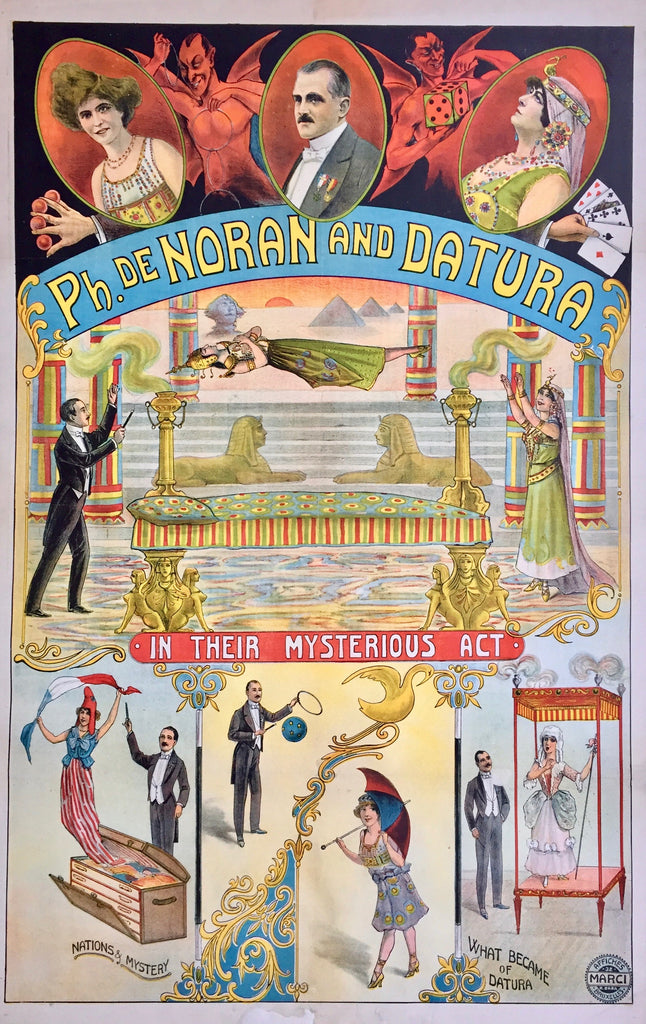 De Noran et Datura, Belgium (pre-1914)
A RARE original vintage poster advertising performances by Belgian conjuror and illusionist Philippe de Noran (aka de Bisschop, 1880-1960) and his assistant Datura.
Size
101cm x 65cm
Condition
Very good. We have recently had this poster expertly restored and backed on Japanese paper.  If you would like to know more please get in touch.
Background
De Noran was at the height of his fame in the years 1900 to 1914, performing with his wife Eliane as Datura. (Datura is a poisonous plant associated with witchcraft.) This poster, printed in English by Marci of Brussels, was presumably created or adapted for use during a British tour. De Noran continued to perform until late in life and is regarded as Belgium's foremost illusionist.
---