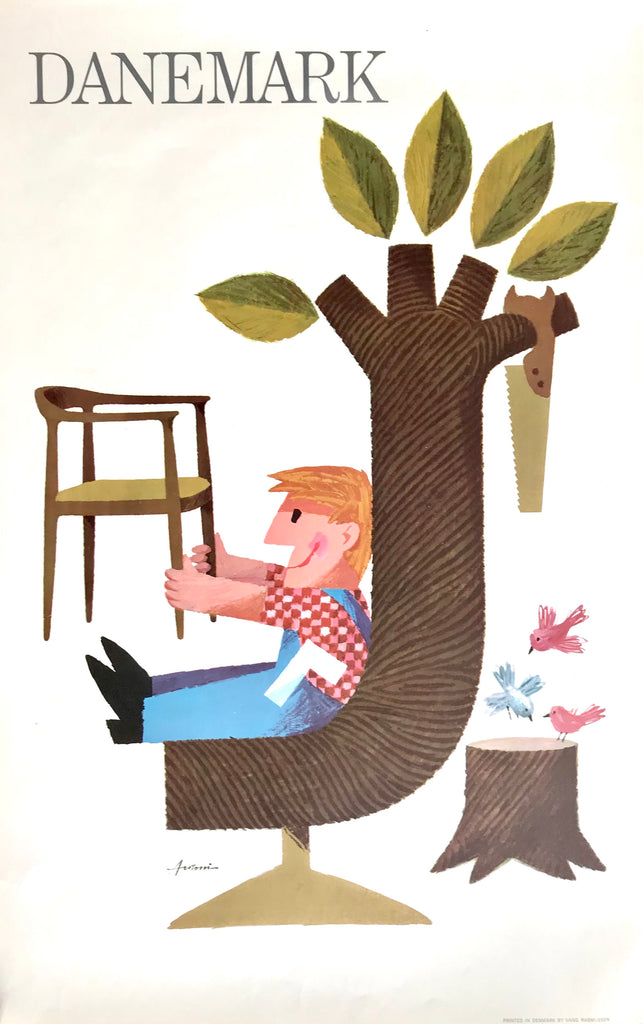 Denmark, furniture design, by Ib Antoni, 1960s
AN EXQUISITE original vintage poster in French created by one of the leading figures of the golden age of Danish design, Ib Antoni (1929-73), promoting the country's furniture makers. 
Size  56cm x 36cm.

Condition  Very good.  If you would like to know more please get in touch.

Background   Antoni's tidy and often witty style, frequently deployed in official promotions such as this one, helped to define the international image of Denmark in the 1960s. He also worked for Life magazine and Unicef, and for brands such as Volvo and Shell. The image shows a craftsman holding up a chair of characteristic Danish mid-century design, and sitting on a tree in the form of a chair. The saw and setsquare are classic Antoni touches.  An English-language version of this poster carried the slogan: 'Famous for fine furniture'. 
Artist   Ib Antoni
Printer  Vang Rasmussen
---
---
More from this collection