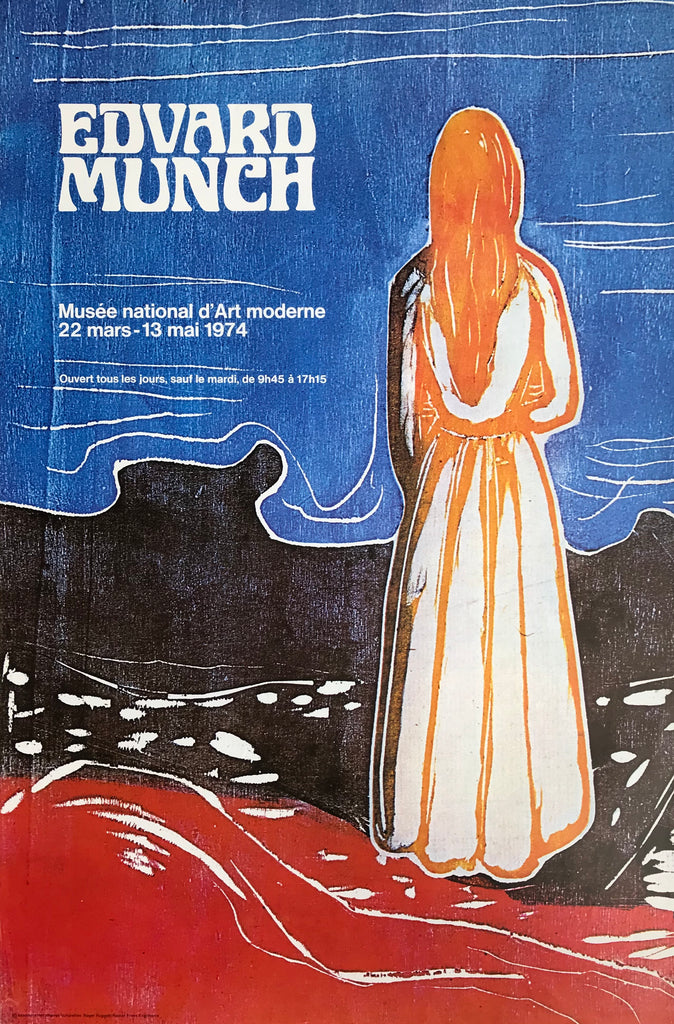 Edvard Munch exhibition, Paris, France, 1974
AN ORIGINAL vintage poster for an exhibition of works by Edvard Munch (1863-1944) at the French National Museum of Modern Art in Paris in 1974, featuring a detail from his work The Lonely Ones. 
Size 75cm x 50cm.
Condition   Good. What may appear to be vertical creases are part of the image. If you would like to know more please get in touch. 
Background  This is a detail from one of a series of prints around the same image created by the Norwegian artist around the year 1900. They are also known as Two Human Beings. The exhibition was at the Musée National de l'Art Moderne, which today is housed in the Centre Pompidou but in 1974 was still at its former home in the Palais de Tokyo.  
Artist  Edvard Munch
Design  Roger Huggett
Printer  Rapier Press, England
Publisher  Ministère des Affaires Culturelles, France
---
---
More from this collection