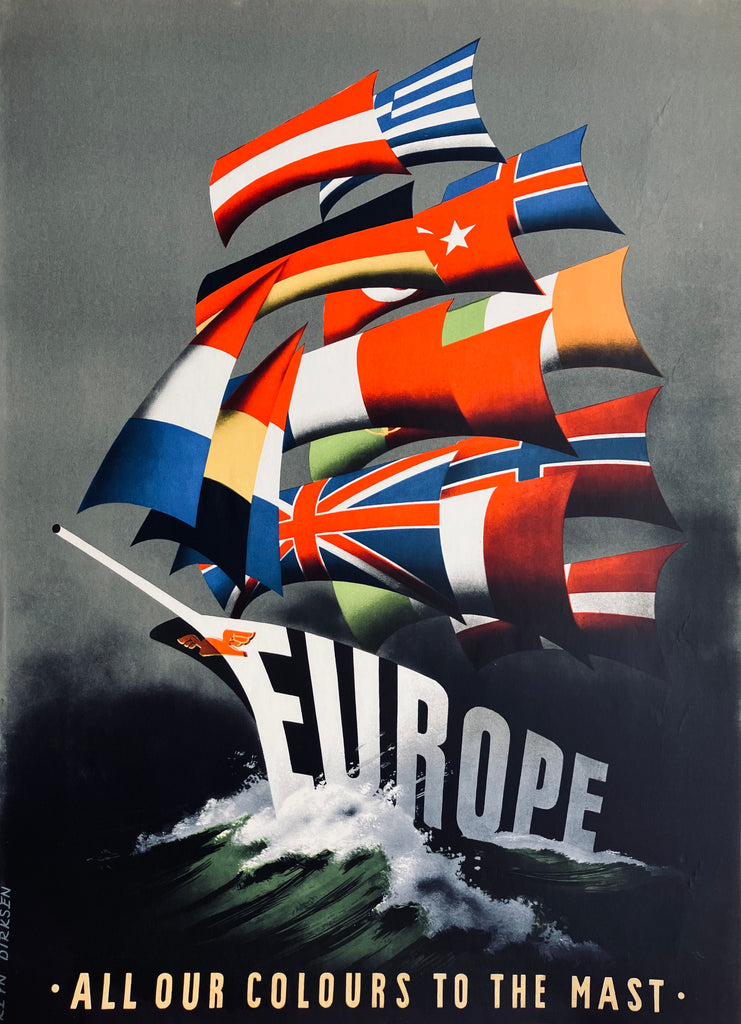 Europe, All our colours to the mast, Netherlands, c1950
A HISTORIC original vintage poster on the theme of international cooperation. This design, by the Dutch artist Reyn Dirksen, won a competition in 1950 organised among artists and designers in the thirteen countries involved in the Marshall Plan for the reconstruction of post-war Europe. A panel of distinguished art experts chose it from 10,000 entries created on the them of cooperation and economic recovery. This was two years before the creation of the European Coal and Steel Community, the precursor of the modern EU.  The original artwork is in Denver Art Museum.  
Size 75cm x 55cm
Condition Very good. If you would like to know more please get in touch..
Artist Reyn Dirksen
Printer Kuhn & Zoon, Rotterdam
Publisher European Recovery Programme
---
---
More from this collection