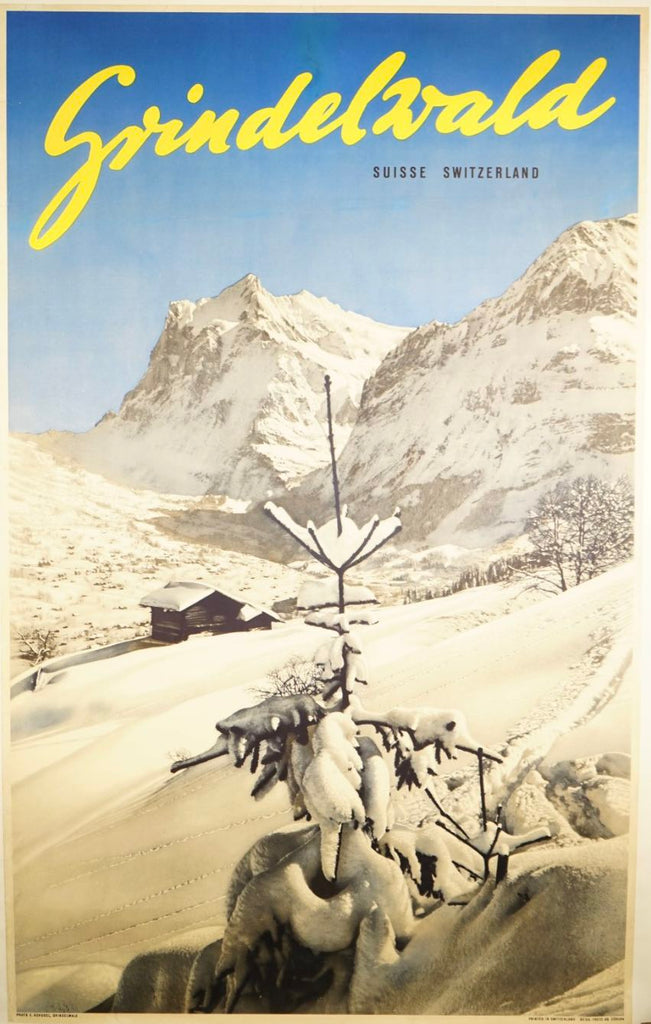 Grindelwald, Switzerland, 1951
A VERY FINE original vintage poster from 1951 showing the valley and resort village of Grindelwald in the Bernese Oberland region of Switzerland, with the Wetterhorn mountain behind.  
Size 102cm x 64cm
Condition Very good. Backed on linen. If you would like to know more please get in touch. 

Background In 1951 Grindelwald was already a historic resort, popular with tourists for well over a century, but those who know it today will scarcely recognise the little snow-covered village in the photograph. Ernst Schudel, active in the 1940s and 1950s, appears to have been based in Grindelwald. 
Photographer Ernst Henri Schudel
Printer Fretz AG, Zurich
---
---
More from this collection