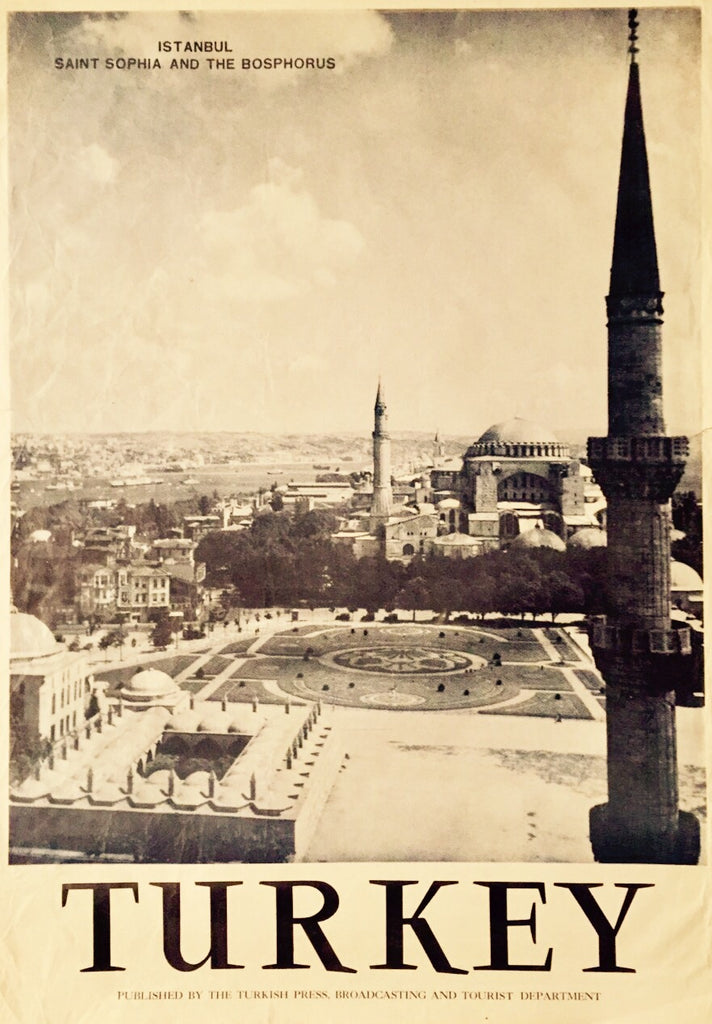 Hagia Sofia (Saint Sophia), Istanbul, Turkey, c 1960?
A FINE original 1950s or 60s view of the Hagia Sophia in Istanbul, with the Bosphorus waterway in the background, photographed from a high point on the nearby Sultan Ahmet or Blue Mosque.
Size
86cm x 61cm
Condition
The poster has not been well looked after and there is wear on the sides. If you would like to know more please get in touch. 
Background
There are no credits for photographer or printer, but the poster was issued by the Turkish Press Broadcasting and Tourism Department. Located in the historic heart of Istanbul, Hagia Sophia, or Saint Sophia, was once a Christian basilica, then became a mosque and is now a museum.   
---
---
More from this collection