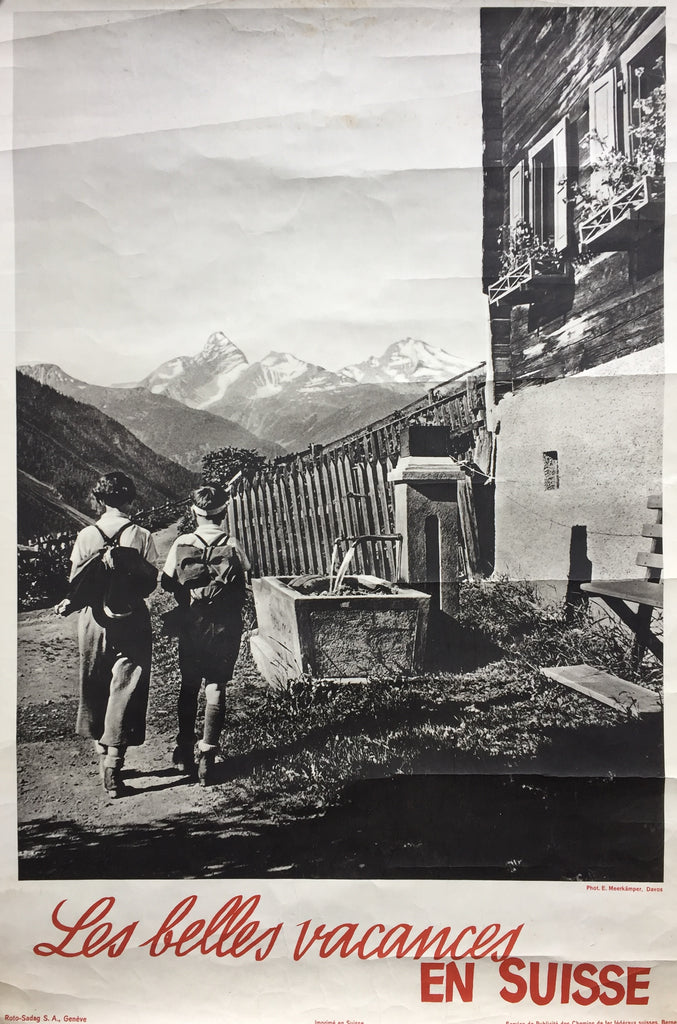 Hiking in the Alps, Switzerland, 1930s?
AN ORIGINAL vintage poster for the Swiss Alps that is rich in period character, with the slogan in French 'Beautiful holidays in Switzerland'. 
Size
75cm x 60cm
Condition
Some wear but generally good. If you would like to know more please get in touch. 
Background
The photograph is by Emil Meerkämper (1873-1948) of Davos. The printer is Roto-Sadag S.A. of Geneva. The publisher is Service de publicité des chemins de fer fédéraux suisses, Berne. An English-language version of the same poster carried the title 'Rambling in Switzerland'. 
---
---
More from this collection