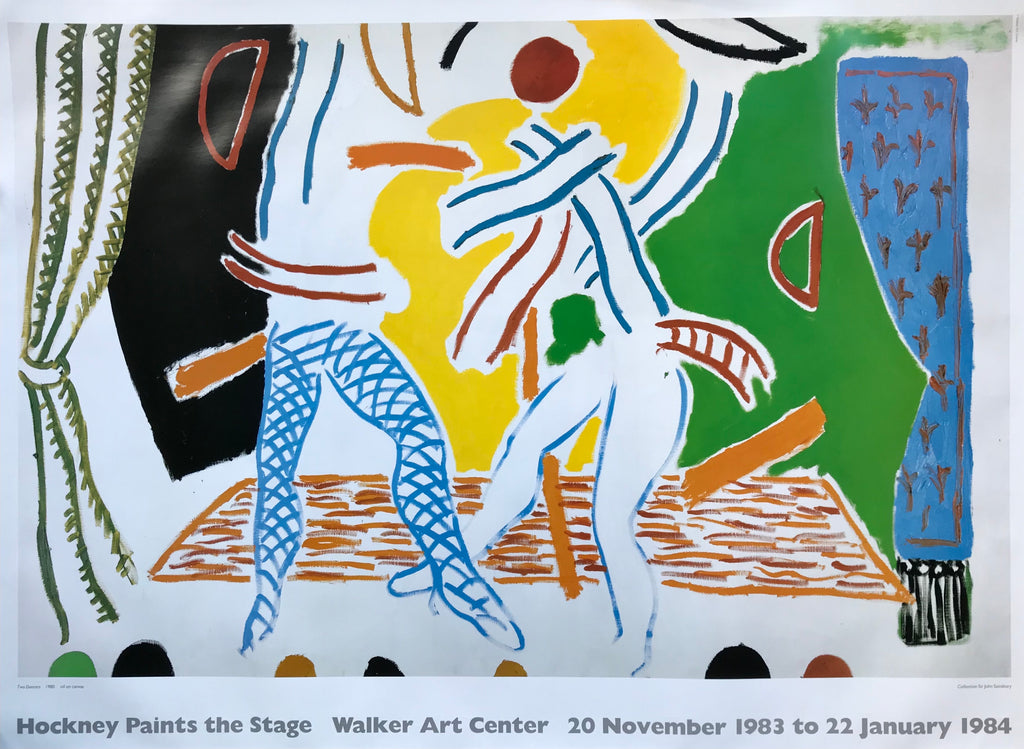 Hockney Paints The Stage, 'Two Dancers', USA, 1983
A SUPERB original vintage poster for a 1983-4 exhibition in Minneapolis of David Hockney's work for the stage, featuring his 1980 painting 'Two Dancers'. 
Size  68cm x 99cm
Condition  Very good. A little faint discolouration top left. If you would like to know more please get in touch.
Background Since the 1960s Hockney (1937- ) has created designs for the stage in several countries. The exhibition at the Walker Art Center, later transferred to London, showed sketches, models and other items from several  productions.  
Artist David Hockney
Publisher Walker Art Centre
---
---
More from this collection