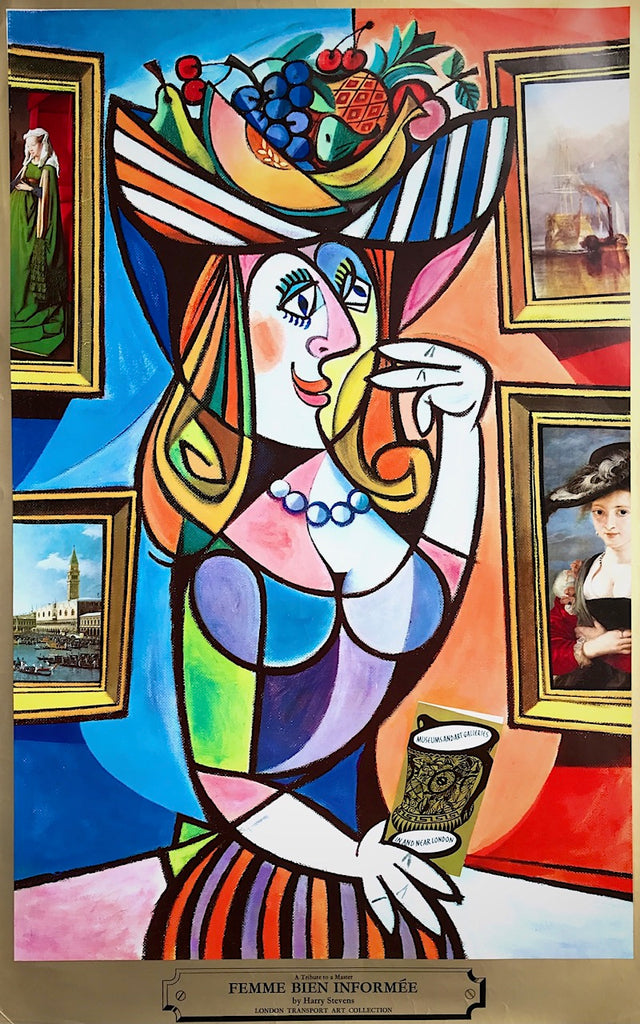 La Femme Bien Informée, London, 1972
A DELIGHTFUL original vintage poster for London Transport from 1972 featuring an ingenious pastiche of a Picasso Cubist work by Harry Stevens (1919-2008) and promoting the art galleries of London. The title means 'The Well-Informed Lady'.   
Size 102cm x 64cm
Condition Very good. If you would like to know more please get in touch. 
Background Stevens's sophisticated Cubist lady is admiring four famous works from London's National Gallery. In her hand is a guide entitled 'Museums and Galleries in and near London' and the slogan below reads 'A Tribute to a Master'. Stevens, who was from Manchester, was a brilliant and prolific poster artist, working for many employers and active from the 1950s to the 1970s. 
Artist Harry Stevens 
Publisher London Transport
---
---
More from this collection