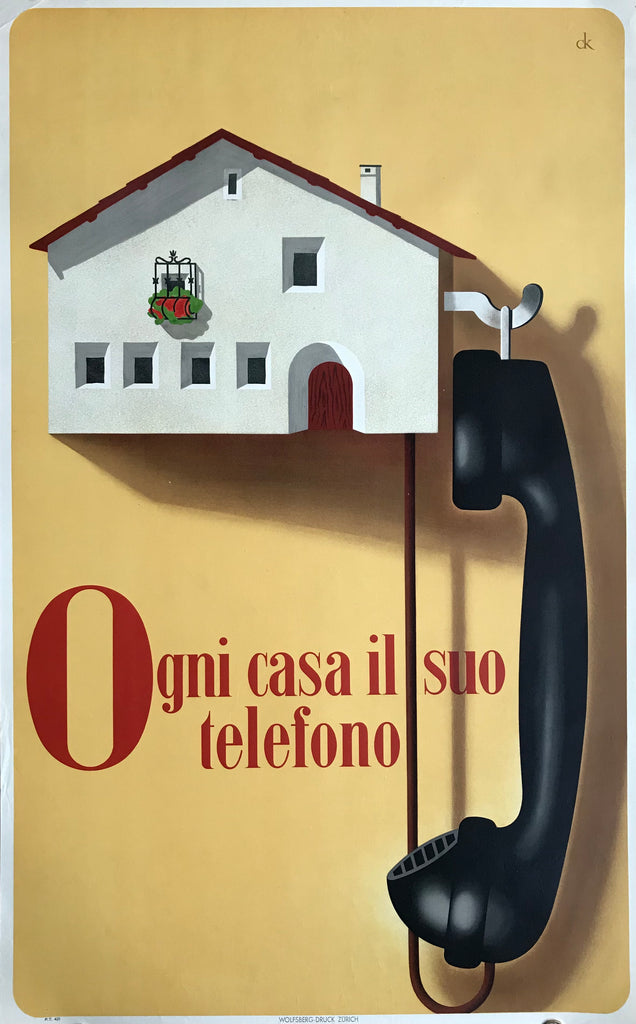 Telephone, Charles Kuhn, Switzerland c1940
A DELIGHTFUL original vintage Swiss poster by Charles Kuhn (1903-99), dating from about 1940 and with the slogan in Italian: 'Ogni Casa Il Suo Telefono", or 'Every house its own telephone'.   
Size  100cm x 62cm

Condition  Very good, with bright colours. If you would like to know more please get in touch.

Background  Kuhn created sought-after posters for a variety of clients in his native Switzerland, including travel destinations such as St Moritz and, as here, the postal and telephone service. The poster bears his 'CK' signature and, on the margin, 'P.T. 421'.   

Artist  Charles Kuhn

Printer  Wolfsberg-Druck, Zürich

---
---
More from this collection