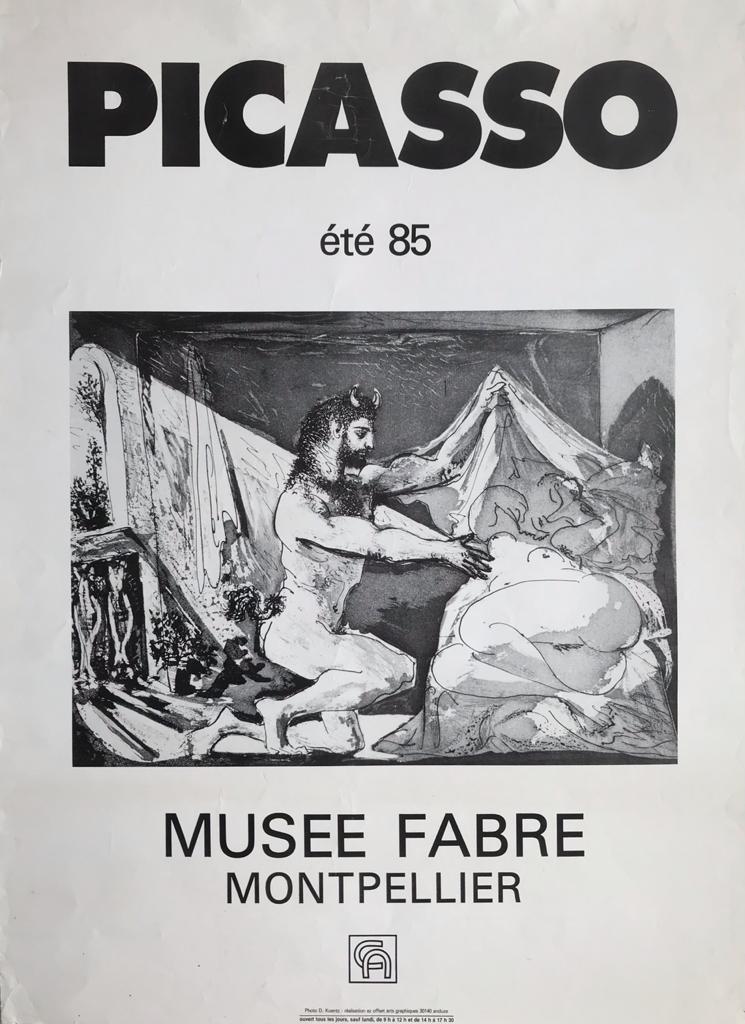 Picasso Exhibition, Montpellier, France, 1985
A FINE original vintage poster promoting an exhibition of Picasso works at Montpellier's principal public gallery in 1985 and featuring one of his many depictions of the Minotaur.  
Size 62cm x 45cm
Condition Very good. Pinholes and wear at extreme corners. If you would like to know more, please get in touch.
Artist Pablo Picasso
Photography D. Kuentz
Design AZ Offset Arts Graphiques
Publisher Musée Fabre
---