Your Second Brain, France, 1960s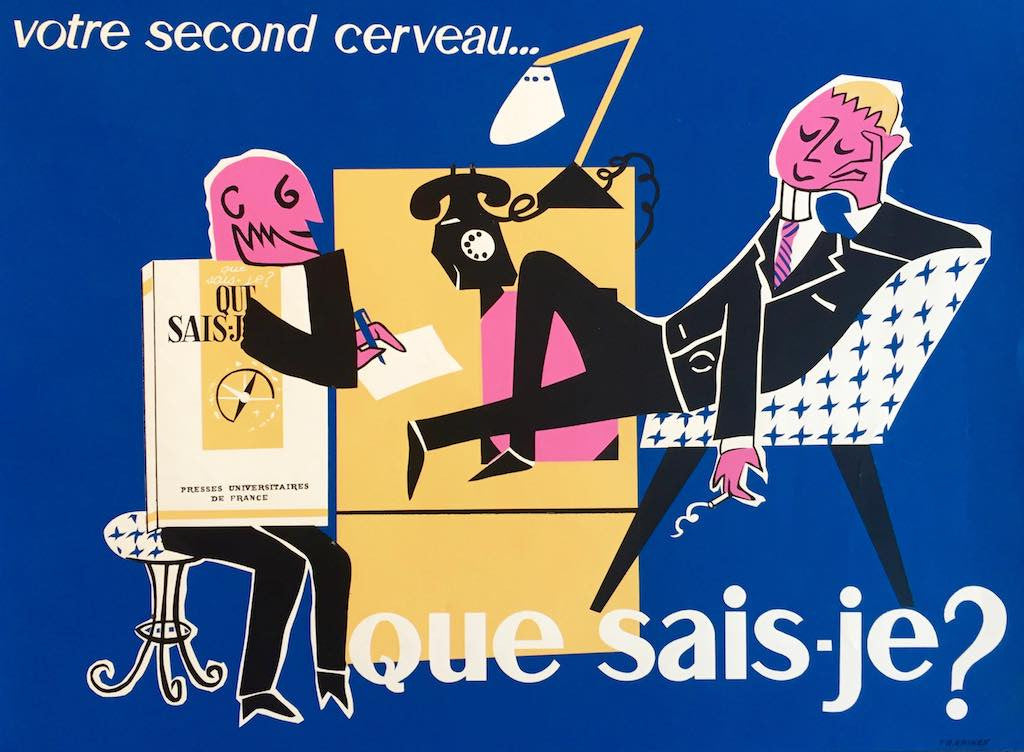 A DELIGHTFUL small original 1960s vintage poster for the well-known French informational book series Que sais-je?
Size
40cm x 30cm
Condition
Very good. If you would like to know more please get in touch. 
Background
'Que sais-je?' means 'What do I know?' and 'Votre second cerveau' means 'Your second brain'. The series is a publishing phenomenon: nearly 4,000 titles have been published since the first book appeared in 1941. The poster is undated and no artist is given, but the style is surely 1960s.
---
---
More from this collection