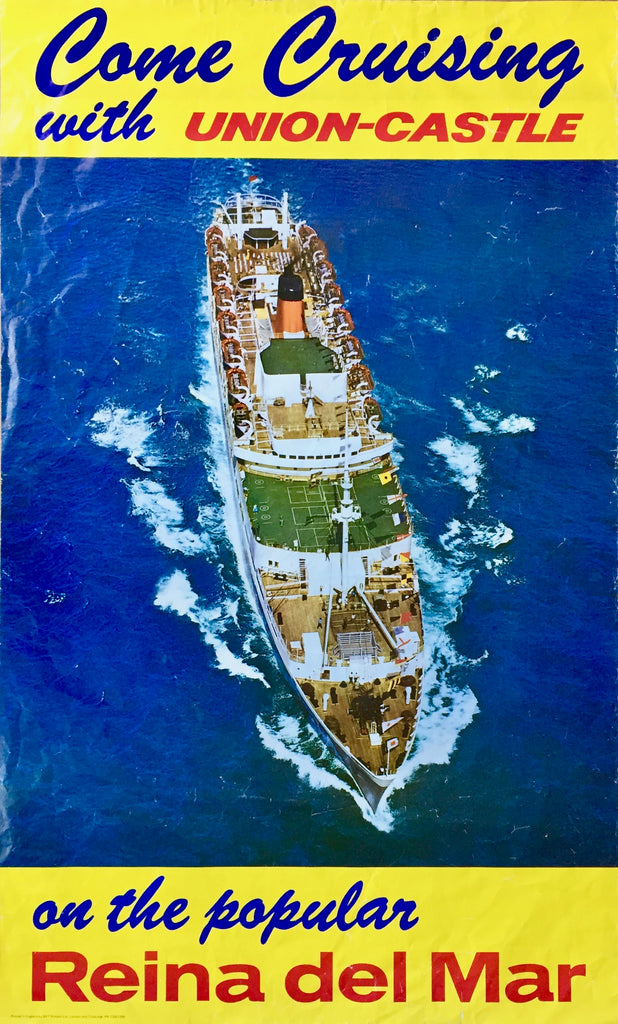 Reina del Mar cruise ship, late 1960s
A DELIGHTFUL original vintage poster featuring an aerial view of the Union Castle cruise ship Reina del Mar at sea, and probably dating from the later 1960s. 'Come cruising with Union-Castle on the popular Reina del Mar', reads the slogan.
Size
101cm x 62cm
Condition
Good. If you would like to know more please get in touch.
Background
Despite its Spanish name the Reina del Mar was a very British cruise ship, built in Belfast and always British-owned. Designed for passenger service on South American routes out of Liverpool, it was converted for budget-priced cruising in 1964 and, as the slogan says, became genuinely popular in that role with the British public. It made its last voyage in 1975. Union-Castle was a leading British shipping company from 1900 to 1977, particularly active on routes to South Africa. The poster was printed by BKT Printers Ltd.
---
---
More from this collection