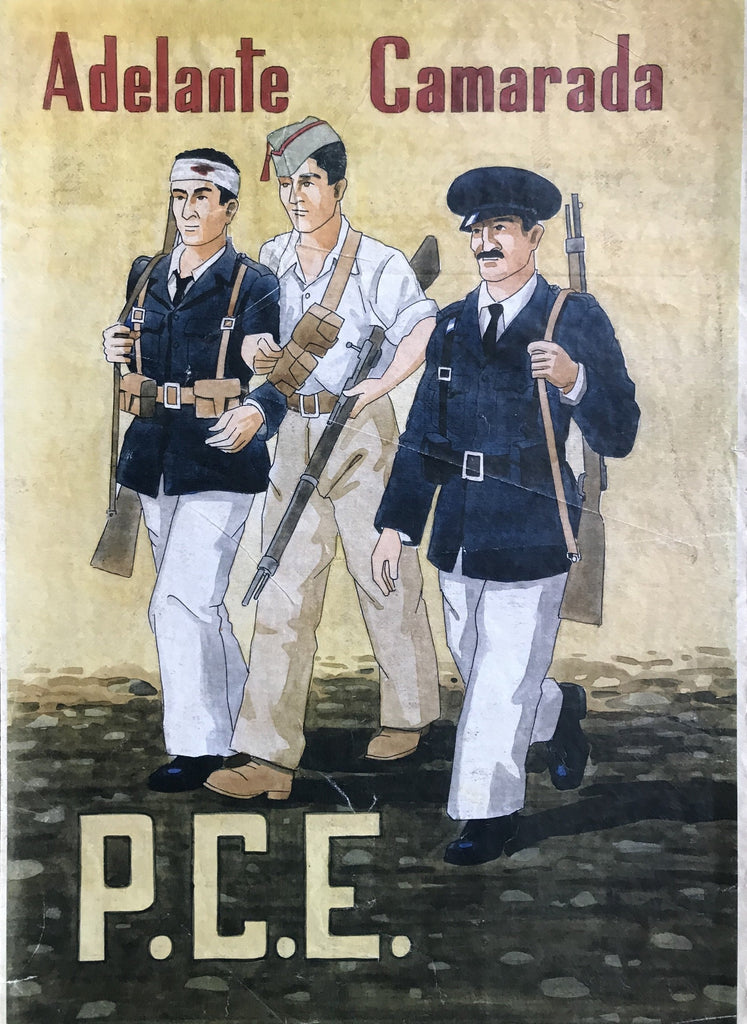 Spanish Civil War: Advance Comrades, PCE, 1930s
A RARE propaganda poster from the Spanish Civil War (1936-1939) for the Spanish Communist Party (PCE) with the slogan 'Adelante Camarada', or Advance Comrades. 
Size  41cm x 29cm
Condition  Very good, with some slight creasing. If you would like to know more please get in touch. 
Background  The PCE was an important political element of the Republican cause in the Spanish Civil War. The artist and publisher are not identified. 
---
---
More from this collection