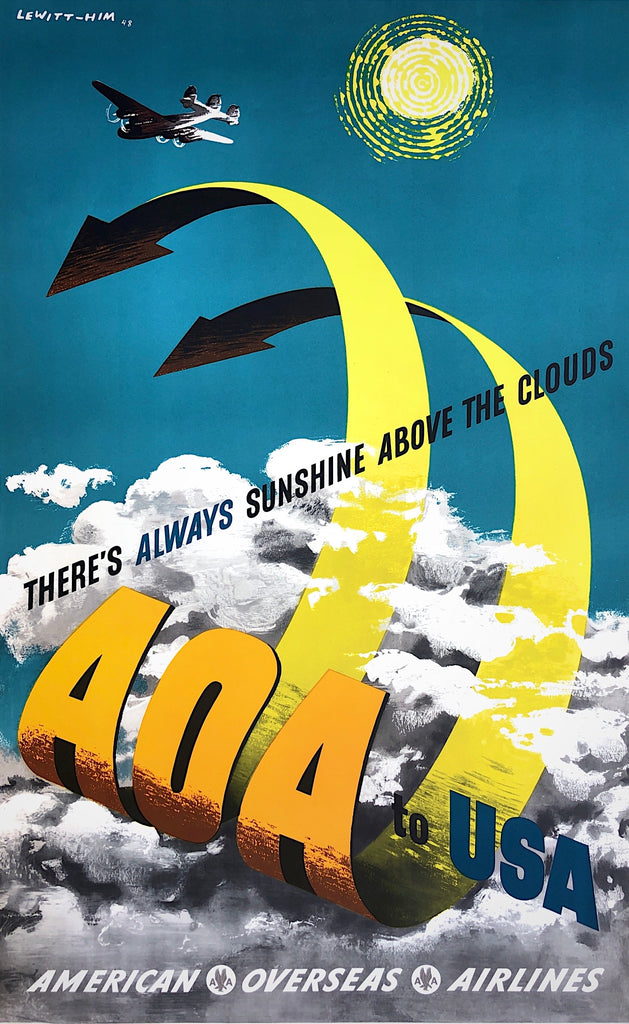 American Overseas Airlines, by LeWitt-Him, 1948
A CLASSIC original vintage poster from 1948 by the London design partnership LeWitt-HIm promoting the short-lived American Overseas Airlines with the slogan:  'There's always sunshine above the clouds'.
Size 96cm x 61cm

Condition Very good. If you would like to know more please get in touch.. 
Background AOA operated flights mainly between London and New York from 1945 to 1950, after which it merged with PanAM. The partnership of Jan Le Witt (1907-91) and George Him (1900-82) began in Poland in 1933 and transferred four years later to London, where they produced posters for the GPO, London Transport and many other premium clients. 
Designer LeWitt-Him 
Printer W.R. Royle & Son Ltd
---
---
More from this collection