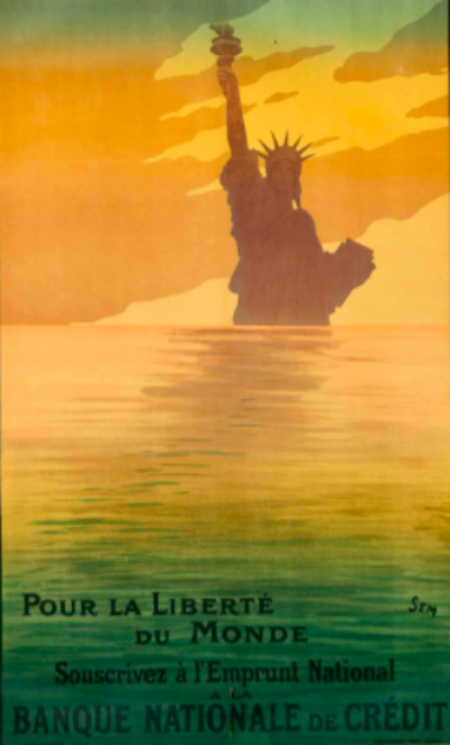 'For the Liberty of the World', France, 1917
An exquisite original vintage poster of 1917 by the artist known as Sem promoting a state war loan on the basis of hope raised by the recent decision of the United States to enter the First World War on France's side. Liberty shines her torch across the Atlantic while the slogan declares: "For the liberty of the world, subscribe to the National Loan'.
Size
119cm x 77cm
Condition
Very good. Backed on linen. If you would like to know more please get in touch.
Background
Sem was the pen-name of Georges Goursat (1863–1934), who had been a well-known society caricaturist. In the First World War, however, he was a war correspondent for Le Journal. This moving poster, created for the Banque Nationale de Credit, was a departure from his earlier artistic style. That the Statue of Liberty had been a gift to the United States from the people of France adds to its poignancy. The printer was Devambez of Paris.
---
---
More from this collection