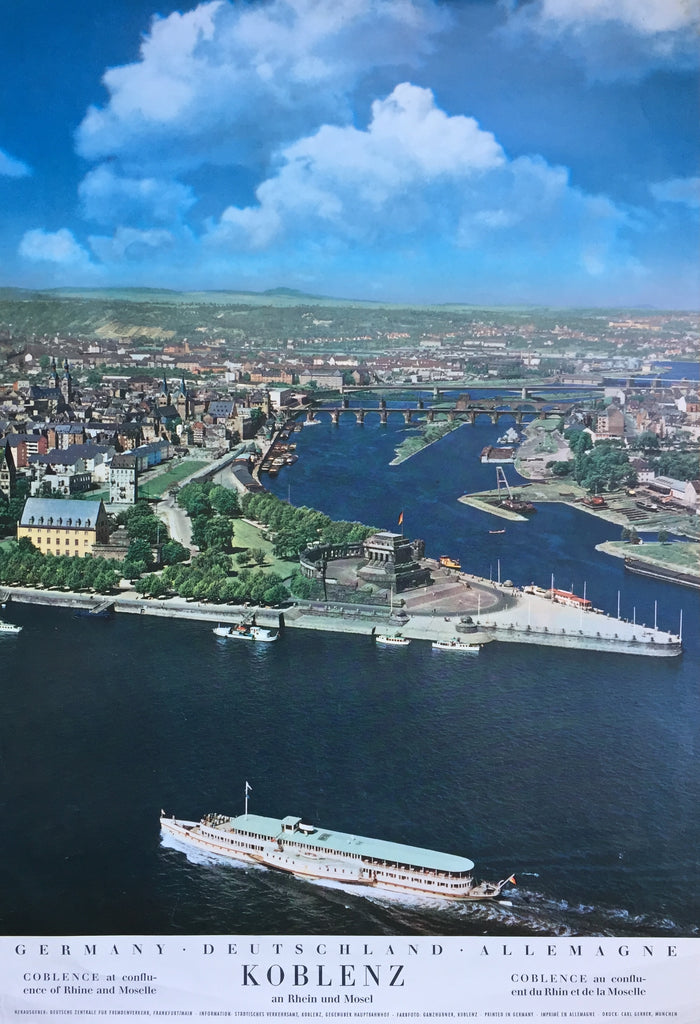 Koblenz, Germany
A STRIKING original vintage poster showing the confluence of the Rhine and Moselle rivers at the German city of Koblenz.
Size
74cm x 50cm
Condition
Very good. If you would like to know more please get in touch. 
Background
This poster was published by the German tourist authority, the Zentrale für Fremdenverkher, and printed by Carl Geber of Munich. The photograph is credited to Ganzhübner of Koblenz. The splendid paddle steamer in the foreground is probably the 'Vaterland', built in 1926 and taken out of service in 1972. The point where the rivers meet is called the Deutches Eck and the dark monument is the vast plinth for an equestrian statue of Kaiser Wilhelm I that was destroyed in the Second World War. A replica of the statue was installed on the plinth in 1993.
---
---
More from this collection