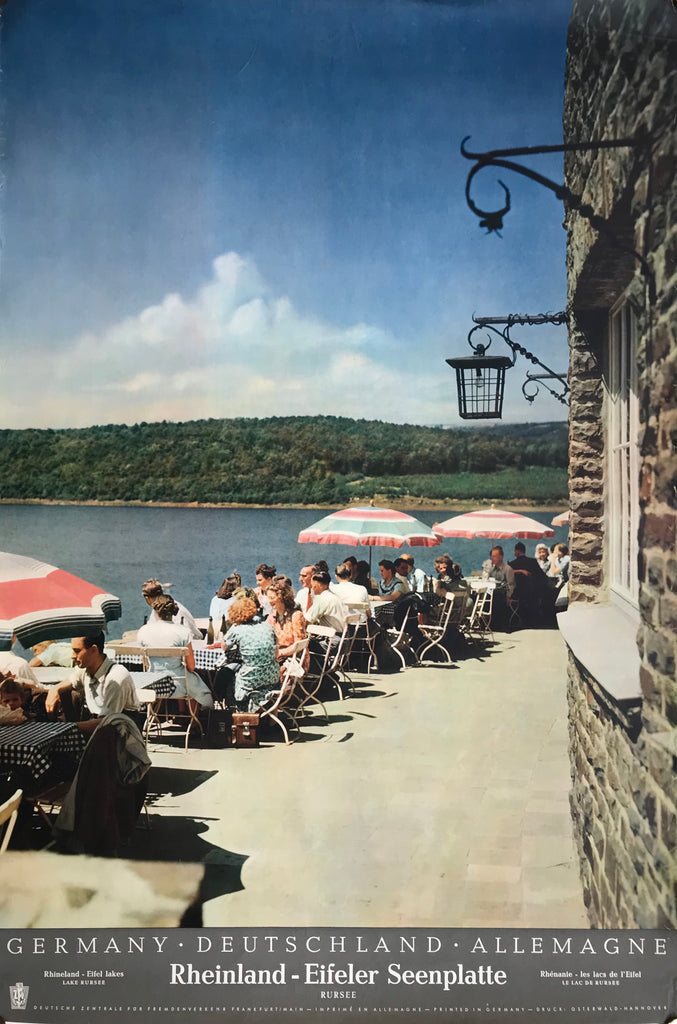 Rhineland, Eifeler Seenplatte, Germany, 1950s
A FINE original vintage poster showing a café overlooking Lake Rursee in the Eifel lake district ('seeplatte') in Rhineland, western Germany. 
Size 75cm x 50cm.
Condition  Good., with minor wear to right edge. If you would like to know more please get in touch. 
Background The Rursee is a reservoir on the Rur river. 
Photographer Not identified
Printer Ostervald, Hannover
Publisher Deutsche Centrale für Fremdenverkehr, Frankfurt an Main
---
---
More from this collection