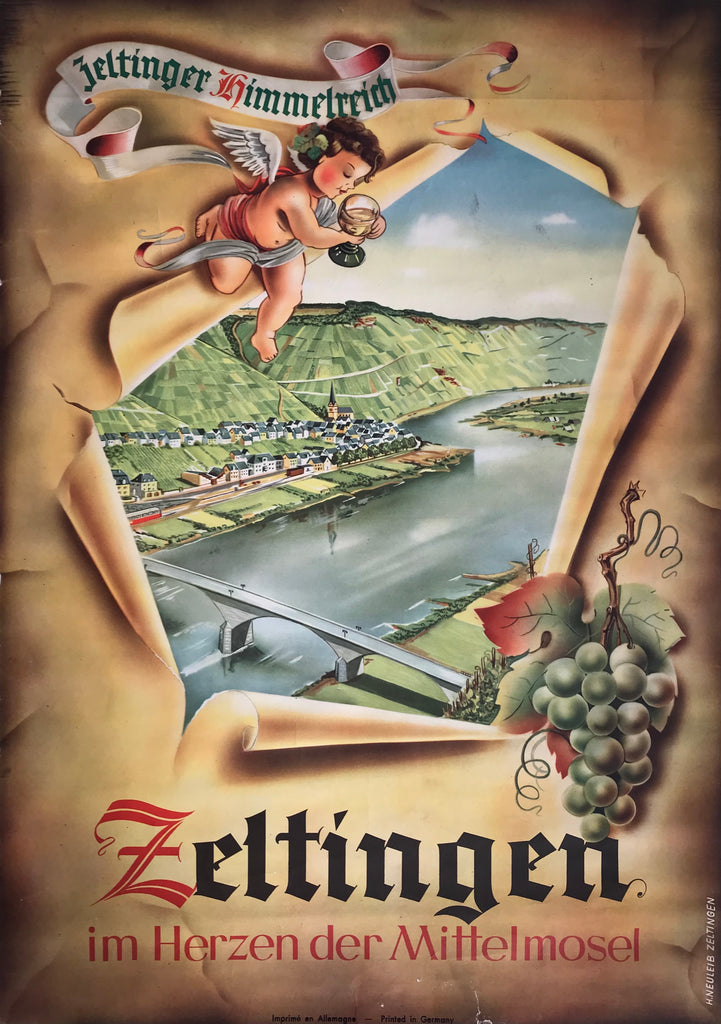 Zeltingen, Germany
AN ORIGINAL vintage poster for the wine-producing district of Zeltingen in Rhineland, western Germany, showing the town on the bank of the river Moselle. as if seen through a torn parchment.   
Size 58cm x 42cm
Condition  Good. There are pinholes and some wear to the bottom margin. If you would like to know more please get in touch. 
Background The slogan says: 'Zeltingen: in the heart of the middle-Moselle'. Zeltinger Himmelreich is the local Reisling wine. The poster is undated. The bridge in the foreground was opened in 1948. 
Artist H. Neuleib, Zeltingen
---
---
More from this collection