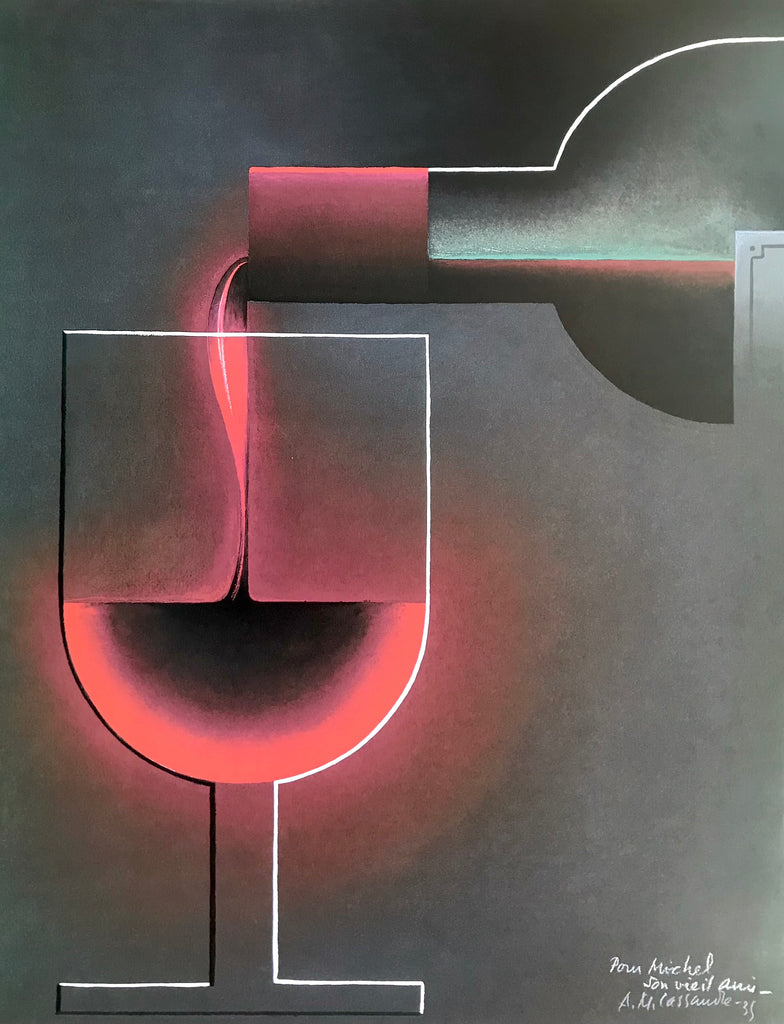 Cassandre, Willi's Wine Bar
A 2005 re-issue of a classic 1935 work by the great poster artist Cassandre, lovingly depicting the pouring of a glass of red wine and marked with the words 'Pour Michel, son vieil ami' (For Michel, his old friend).      
Size
70cm x 50cm
Condition
Excellent condition. If you would like to know more please get in touch.
Background
Though created in 1935, this exquisite work was not published until the 1980s, when it featured (without the inscription to Michel) in a famous poster for Willi's Wine Bar in Paris. Cassandre (1901-68), whose real name was Adolphe Jean-Marie Mouron, is celebrated for his designs for a variety of French brands, including railway and shipping companies and Dubonnet.
Publisher
Mouron/Cassandre and Éditions Clouet.
Printer
Contact Hallibages, Beaune, France 

---
---
More from this collection