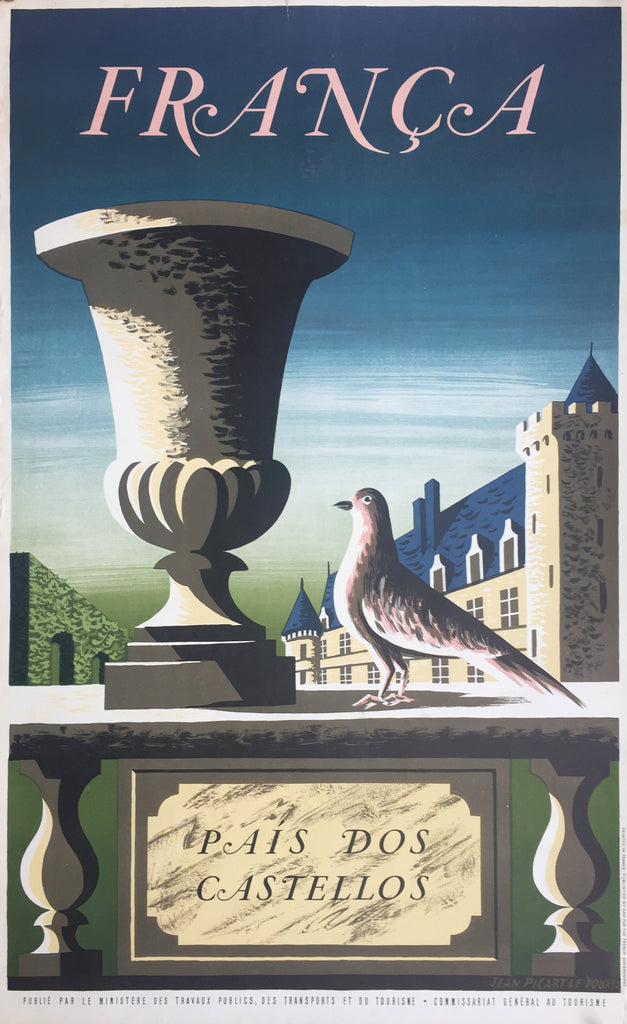 France, Land of Chateaux (in Spanish), 1950
A LOVELY original Spanish-language poster created in 1950 by the artist and illustrator Jean Picard le Doux (1902-82).
Size
100cm x 63cm
Condition
Good. There is some wear on the bottom right margin and a 2cm tear at the top in the middle, with no loss of paper. If you would like to know more please get in touch. 
Background
Picard was a leading light in the French graphic arts world. This poster, published by the Commissariat Général au Tourisme, also appeared in French and English versions. The chateau and the tall urn suggest elegance, the dove and the gardens tranquillity. The colour is very fine.
---
---
More from this collection