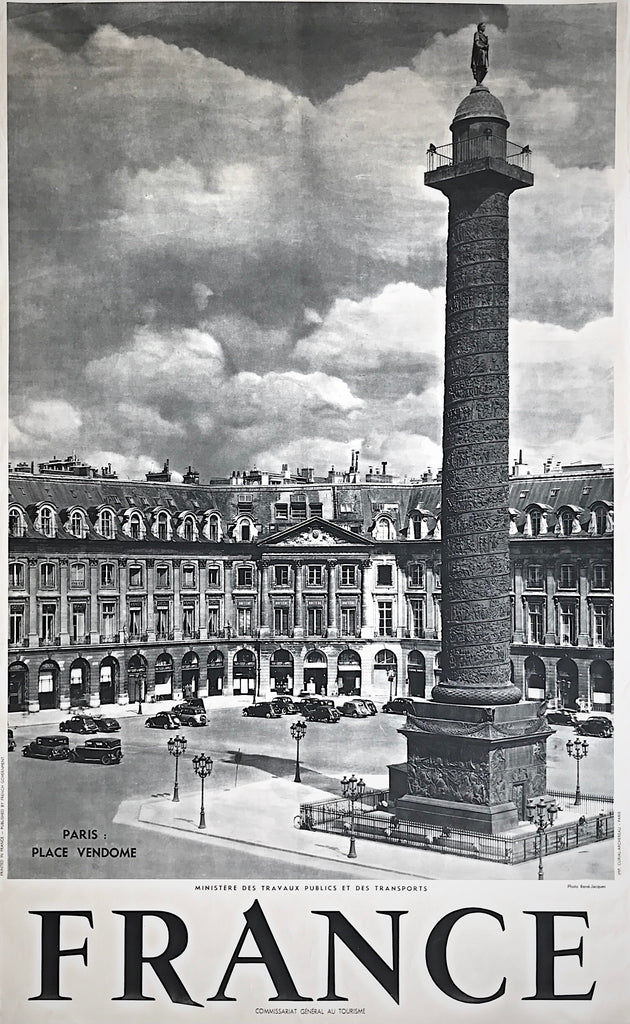 Place Vendôme, Paris, France, late 1940s
 A MAJESTIC original vintage poster from about 1950 featuring the Place Vendôme in central Paris, photographed by René Jacques (1908-2003). 
Size 100cm x 62cm
Condition  Very good. If you would like to know more please get in touch.
Background Place Vendôme in central Paris, dominated by the classical column with Napoleon Bonaparte at its top, has long been home to leading luxury goods firms. The premises of jeweller Van Cleef and Arpels and the fashion houses Bruyère and Agnès can be seen. The poster is from before 1949: the name of the sponsoring ministry changed in late 1948.
Photographer René-Jacques
Printer Curial-Archereau, Paris
Publisher Ministère des Travaux Publics et des Transports, Commissariat Général au Tourisme, French Government
---
---
More from this collection