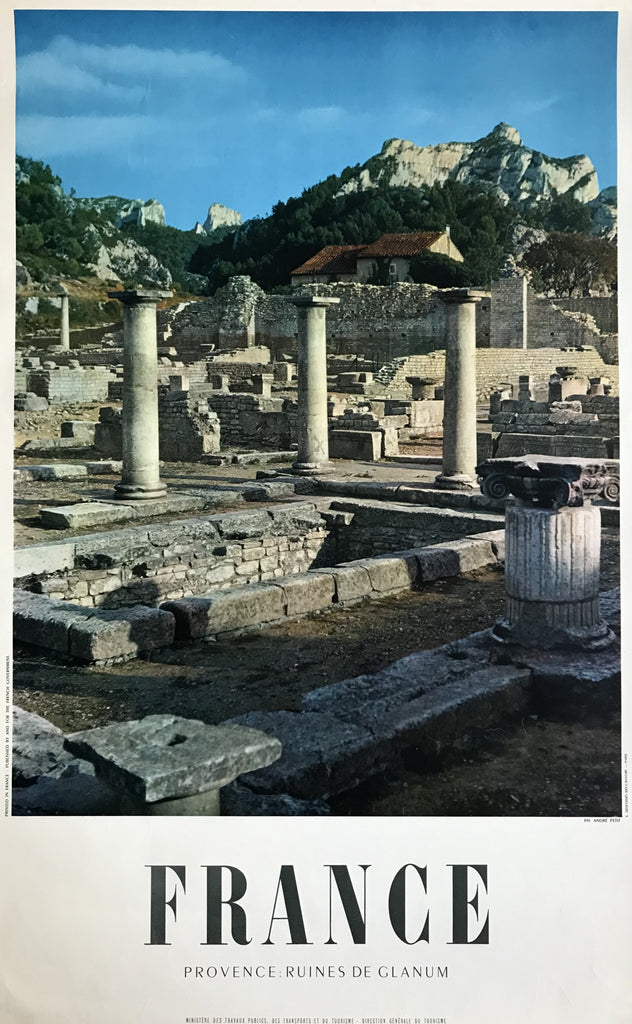 Roman Ruins at Glanum, Provence, France, 1950s
 A FINE original vintage poster from the 1950s showing the ruins of the Roman city of Glanum, near the town of St-Rémy in Provence, southern France. 
Size 99cm x 62cm
Condition  Very ood, with sharp image and bright colours. If you would like to know more please get in touch.
Background A large, wealthy city in Roman times, Glanum was abandoned as the empire collapsed and, unlike many other sites, was not built over in subsequent centuries but instead was largely buried in sediment. Its scale and grandeur were uncovered in the 20th century. 
Photographer  André Petit
Printer  Desfossés-Néogravure, Paris
Publisher  Ministère des Travaux Publics, des Transports et du Tourisme, Direction Générale du Tourisme, French Government.
---
---
More from this collection