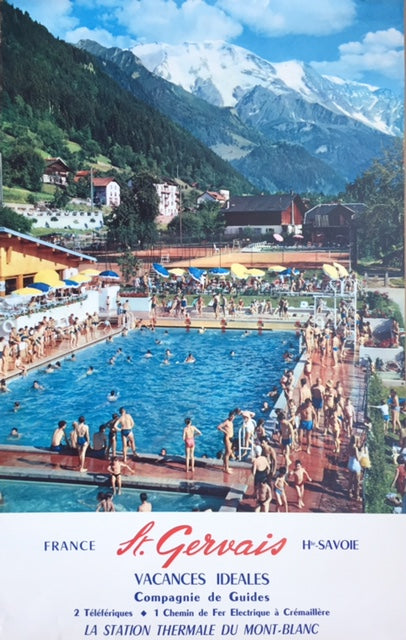 Saint-Gervais-les-Bains, France, 1960s
A DELIGHTFUL original 1960s vintage poster of the French Alpine resort of Saint-Gervais-les-Bains, close to Mont Blanc, featuring an image by photographer and artist Charles (Karl) Machatschek (1906-1994).

Size
99cm x 62cm

Condition 
Very good. If you would like to know more please get in touch. 
Background
St Gervais is a traditional ski and thermal resort in France's Haute Savoie region. The mountains in the background are part of the Mont Blanc massif. Machatschek, born in Austria-Hungary but naturalised French, may have taken this photograph in 1959. The poster appeared in various forms in the 1960s.
---
---
More from this collection